Stop the Dolphin Slaughter!
108
people have signed this petition.
Add your name now!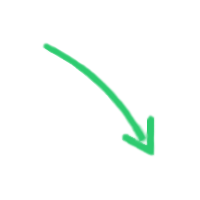 108

people

have signed.

Add your voice!
Maxine K.
signed just now
Adam B.
signed just now
Every year through the months of September to March thousands of dolphins are slaughtered off the coast of Japan. This unfortunate event has gone on for centuries, unrecognized by the public, until last year when the award winning documentary "The Cove" circulated the globe. This documentary has opened the eyes of millions of people, including myself. In Taiji, dolphin hunters use a series of boats to heard dolphins towards the shore using long poles which they hit on the top with hammers. Dolphins are highly sensitive to sound, and the barrier of sound causes them to panic and head for the shore. The Dolphin hunters gradually take them closer and closer to the land until they are close enough to rope off an area that they cannot escape. Generally, they are left here overnight, not knowing that they must face a horrible fate in the morning to come. Some dolphins die simply due to the stress of being contained with no where to go for extended periods of time. The rest are examined in the morning by professional dolphin trainers from around the globe. These dolphin trainers are looking for the most attractive dolphins, typically Bottlenose dolphins, to take for their own aquariums. The remaining population of dolphins are brutally slaughtered, often times for their meat. The reason the Japanese fishermen slaughter all these dolphins puzzles me, considering how much mercury dolphin meat contains. A very limited amount of people actually consume dolphin meat in Japan. If my statistics are correct, I believe it is in and around 1% of Japan. Does 1% of a nation really eat so much dolphin meat that 23,000 must be killed each year? And as for that one per cent, are they aware of the risk of consuming dolphin meat? It has been proven that some of the expensive whale meat labeled in stores throughout Japan are in fact falsely labeled as they are actually dolphin meat from Taiji. This issue doesn't just revolve around the dolphins, but the people. This dolphin meat was given to schools where children ate dolphin meat everyday, intoxicating them with incredibly high levels of mercury. Fortunately, this has been stopped due to the direct action of two members of the municipality of Taiji. Regardless, it is still being sold in stores and for the dolphins' and people's sake this needs to stop.
Links