Save The City Gardens
604
people have signed this petition.
Add your name now!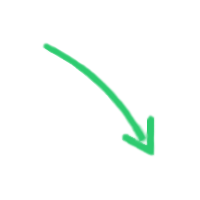 604

people

have signed.

Add your voice!
Maxine K.
signed just now
Adam B.
signed just now
(EN version)

City gardens are quite rare in a lot of cities. Brussels has the chance to have such gardens. However, day after day these nice city gardens are growing back and being replaced by buildings. City gardens are for a lot of reasons very useful in a city. The time has come to save them from disappearing.

Help us to support our cause to 'Save The City Gardens'. We all need green spaces to surround us for different reasons, so don't let them be destroyed.
Thank you by signing this cause!

www.savethecitygardens.com
(version FR)
Un espace de jeux pour les enfants est une condition importante pour les familles qui désirent rester habiter en ville.Les espaces verts apportent de l'espace et un équilibre sain dans la ville. Ils forment une délimitation naturelle entre les maisons et lors de fortes pluies, ils font office de bassins d'orage qui nous protègent des dégâts des eaux. Malheureusement chaque année ses éspaces vert ou jardins de ville disparaissent et, j'ose même dire, fondent à une vitesse égale au pôle nord. Les citadens ont besoin des ces espaces, pour pleines de raisons differentes. Pourquoi encore nous détruire ces derniers espaces verts de nos villes? C'est pourquoi il faut soutenir cette cause pour que ces derniers jardins de ville puissent être sauvegardés à jamais.

Concrètement Save The City Gardens veut:
Une règlementation urbanistique claire qui interdit de détruire les jardins de ville existants. Les jardins intérieurs sont d'utilité publique, au même titre que les services publics dans les bâtiments. Plus d'exceptions pour les constructions d'utilité publique dans les jardins de ville existants.

Des subsides pour les citoyens qui désirent restaurer leur jardin ayant jadis été transformé en atelier, garage ou cour couverte.
Merci de votre soutiens en signant cette pétition.

www.savethecitygardens.com
(NL versie)
Speelruimte voor kinderen is voor gezinnen een belangrijke voorwaarde om in de stad te blijven wonen. Groene plekjes zorgen voor ruimte en voor een gezond evenwicht in de stad. Tussen de huizen vormen ze een natuurlijke afscherming en bij hevige regens zorgen ze voor een natuurlijk stormbekken dat ons beschermt tegen waterschade. Zij zijn van collectief belang voor elke stadsbewoner.Spijtig genoeg verdwijnen elke jaar steeds meer m2 tuinen om plaats te ruilen voor gebouwen. Deze tuinen smelten met een snelheid die bijna vergelijkbaar is met het wegsmelten van de noordpool. Stadsmensen hebben deze ruimtes nodig om verschillende redenen. Waarom dan deze laatste groene tuinen vernietigen? Help ons om die reden deze zaak te steunen en ervoor te zorgen dat men deze laatste stadstuinen voor altijd beschermt!

Save The City Gardens wil concreet:
Een duidelijke wetgeving die de resterende stadstuinen in onze steden beschermt en ervoor zorgt dat die stadstuinen niet meer worden volgebouwt. Stadstuinen, ook deze in privé eigendom, hebben een enorm openbaar belang.

Een subsidie van de stad en gemeenschap die burgers aanmoedigt om hun in de loop der jaren volgebouwde koeren, garages en ateliers weer vrij te maken voor groen.
Alvast bedankt om ons te steunen door deze petitie te tekenen.

www.savethecitygardens.com
Sponsor
http://www.savethecitygardens.com
Links