Support for Faculty at SIU Carbondale
952
signers.
Add your name now!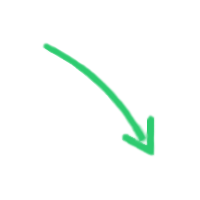 952

signers.

Almost there!

Add your voice!
Maxine K.
signed just now
Adam B.
signed just now
Faculty Association Statement. 12:01 am Thursday November 3, 2011
Tonight the SIUC administration decided it wanted a strike, not a settlement. As of midnight tonight, the Faculty Association is on strike.
Today the FA team brought yet another new set of proposals to the bargaining table to help us reach an agreement and avoid a strike. The board team has now rejected all of our proposals, and offered now new proposals of their own. They have today and tonight, as so often before, shown no interest in real bargaining. They have been willing to meet but unwilling to move. SIUC has never before had a strike on campus. Tomorrow morning, because of this administration's unwillingness to bargain, we will be on strike.
Let me briefly explain the new proposals we brought to the table today, which will help you understand the major issues still separating the two sides.
Our bargaining team brought two new options on furloughs. Both involved major concessions on our part. We offered to allow the administration to impose furloughs at its own discretion, without any need to justify these furloughs–so long as it repaid the furloughs the next year. And we offered furloughs the administration would not need to repay, but would need to justify, including, if we found their justification inadequate, to an outside arbitrator. Given a choice between concession A and concession B, the administration chose none of the above. It rejected both.
Our bargaining team brought a new proposal to the table that would allow us to deal with our differences over a new conflict of interest policy and SIUC procedures to follow in dealing with accusations of sexual harassment. We suggested that these matters, important though they are, should be postponed until midterm bargaining, so that they would not stand in the way of a new contract that would avoid a strike. The administration rejected this proposal.
Salaries. The Chancellor's team offered us raises of 0,1,1, and 2% over the four years of the next contract. But she said that offering us such raises would require large increases in tuition for our students. We do not want to raise tuition on our students. We have therefore turned down their salary offer, and instead continued to offer, as we have for a long time now, that our salaries should increase if and only if SIUC's overall revenues increase. If SIUC's finances improve, our salaries should increase. If not, not.
I hope this makes it clear that our disagreement is not about salaries. So what is our disagreement about? The fundamental issues are transparency and accountability. Just as we hold our students and ourselves accountable by giving them a syllabus outlining the criteria by which we will judge them, so too we expect the administration to provide us with transparency and accountability.
Transparency and accountability are particularly crucial regarding tenure. The FA represents all tenured and tenure-track faculty at SIUC. Tenure is essential to protecting academic freedom and attracting and retaining high quality faculty at SIUC. It has come under attack here before. As long time residents of Carbondale will remember, SIUC laid off 104 tenured and tenure-track faculty in 1974. That move was illegal, and was eventually quashed in the courts–but only after SIUC suffered tremendous damage. This administration would have the Faculty Association sign off on contract language that would make such layoffs legal. This is something we cannot do.
We are willing to help SIUC out in the event of a genuine financial crisis. We are not against furloughs in all circumstances or against layoffs in all circumstances. We are prepared to support both furloughs and layoffs, but only if they are justified by a true fiscal crisis. The only way to ensure this is through a process that provides transparency and accountability, a process that all on the SIUC campus can understand and accept. The administration has been unwilling to work with us to produce such a process.
As of midnight tonight, the Faculty Association is on strike. Tomorrow morning thousands of SIUC students will be left without qualified professors in their classrooms. This is not an easy step for faculty to take. Tomorrow morning, the place we want to be in the classroom. Instead we will be on the picket line. We will be there seeking what we have been seeking for 16 long months now–a fair contract that is in the best interest not only of SIUC faculty but in the best interest of the university as a whole and, most importantly, the students we serve.
Given the threats to tenure, please support the faculty at SIUC by signing this petition. **please include comments, affiliation, any relationship to SIUC** We are hoping for support from students, alums, campus community, faculty at other institutions and other allies.

Please also consider calling:
**stay tuned for a letter writing campaign**


Links