#SaveTennisInFairHaven
25
people have signed this petition.
Add your name now!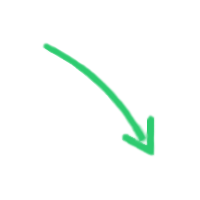 25

people

have signed.

Add your voice!
Maxine K.
signed just now
Adam B.
signed just now
#SaveTennisInFairHaven
The tennis practice wall and 2 tennis courts that currently exist behind the Fair Haven Police Department are a requirement for the community…not a nice to have. They are being demolished to create a large Recreation Building and a 28-car parking lot. Why can't the existing tennis courts and practice-wall be fixed at a fraction of the cost?
There are three aspects to this appeal:
(1) Sports & Health
(2) Environment
(3) Cost

Sports & Health:
Sports are good for the community. Tennis is a great sport for staying healthy during all times, and for all ages. It helps develop physical and mental strength.

Tennis wall-practice is the best and easiest way to practice tennis, from beginners, to the likes of Roger Federer (who even has a practice-wall at his home). You do not have to find a partner to play. Even a quick 20-minute wall-practice session is good for exercise and skill enhancement, or just as a warmup. The tennis practice-wall is something we should be thankful to have in our community, there are fewer than a handful of places in Monmouth County that have this essential facility.

The booking record for the Fair Haven Fields tennis courts is evidence that the two tennis courts near the Police Department are needed and, if repaired, will be used a lot. Tennis courts can also be used to play Pickleball. When RFH tennis teams practice all week, after school, where are the other kids in town going to play tennis? Why reduce the playing fields and courts in Fair Haven? Do we need more permanent indoor building structures, or do we need more outdoor playing fields and courts, especially when COVID-like situations could arise in the future?

Please keep the tennis courts and practice-wall.


Environment:
Why have an indoor structure that will increase the carbon footprint (i.e., the structure itself, heating-cooling, water use, etc.)?
Why use Green Acres (ROSI) to construct an indoor structure and parking lot? Do we need an additional large indoor structure in town? What will it be used for?
How often will the building be open for use, compared to sports fields and courts that are used all day, every day? Will it be open all day on weekends, holidays and during school vacation?
We already have the schools and other town-owned buildings for indoor use. If extra indoor space is really needed on certain occasions, why not rent space when the need arises, for example from local facilities, and reduce the carbon footprint of an entirely new building structure.
Please let open spaces be open and accessible all day, every day.


Cost:
A large indoor building structure and increased 28-car parking lot costs a lot to build, and it costs even more to maintain and run it throughout the year.
Personnel costs, insurance costs and all kinds of operation and maintenance costs will be incurred to run the building all day, 365 days a year.
How much will the large recreation building and parking cost to build, maintain and run for the next few decades?
The initial and ongoing costs for an indoor building seem to far outweigh the cost to fix 2 tennis courts and practice-wall that are currently in place. Please keep costs low.

Please sign this petition and spread the word.
Please #SaveTennisInFairHaven, in our community.