Do Not Permanently Shut Down Star Wars Galaxies
5430
people have signed this petition.
Add your name now!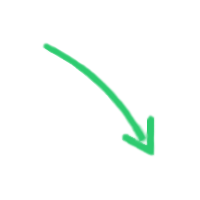 5430

people

have signed.

Add your voice!
salvadoryc4
signed recently
deborahxr60
signed recently
We, the subscriber base and supporters of the Massively Multi-player Online Role-Playing Game, Star Wars Galaxies, with regards to Sony Online Entertainment as the developer and publisher, and Lucasarts as the license holder for the intellectual property of Star Wars in regards to the video game, implore that Sony Online Entertainment and Lucasarts resume discussion in regards to the permanent closure of Star Wars Galaxies and attempt to reach an agreement that results in keeping the current incarnation of Star Wars Galaxies in operation past December 15th, 2011.
We, as paying subscribers to Star Wars Galaxies, some having participated in final beta testing of this game, and having been actively subscribed since it's release in June 2003, have been ardent supporters of this game since launch. We also recognize the fact that Lucasarts is currently licensing part of it's intellectual property to Bioware and Electronic Arts for use in an upcoming MMO release. We believe that the two licenses can co-exist, and should be allowed to do so.
While recognizing that the new MMO release centers around concepts and events following two best selling console gaming titles that take place in a timelineapproximately4000 years before the events of the Star Wars movies, it should be noted that the majority of people identify more closely with the Star Wars timeline as portrayed in the Star Wars films, and as such, identify more closely with the content of Star Wars Galaxies.
Also, as viewed by reviewing the official community forums of Star Wars Galaxies, there is a highly loyal subscriber base that does not wish to see Star Wars Galaxies close. We believe that there are options that Lucasarts and Sony Online should consider other than permanent closure of Star Wars Galaxies. Some of these options are, but not limited to...
1. Making the game free to play. (f2p)
2. Making the game free to play, with premium content available for those wishing to purchase a subscription.
3. Maintain the Trading Card Game as part of Star Wars Galaxies, and continue to charge for purchases made to the TCG.
4. Continue to offer free character transfers from one "Galaxy" (server) to another, while monitoring population levels on each server, to facilitate further server closures in order to reduce operational expenditures.
Any of the above suggestions, combination thereof, or even concepts and ideas not mentioned would be preferred to the permanent closure of SWG. We, the undersigned, hereby petition Sony Online Entertainment and Lucasarts to review their plans for permanent closure of Star Wars Galaxies, and to come to a functional solution that can benefit Sony Online Entertainment, Lucasarts, and thousands of loyal subscribers and Star Wars fans around the world.
Sponsor
Jason Swift aka Hostel Bant Bria Server
Links