REGINALD WAS EXECUTED 27TH OCTOBER 2009. thanks for everyone who did sign. THIS PETITION IS NOW CLOSED
2013
people have signed this petition.
Add your name now!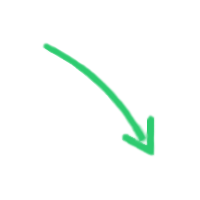 2013

people

have signed.

Add your voice!
Maxine K.
signed just now
Adam B.
signed just now
,
WE ALL KNOW WHY REG WAS EXECUTED, SOMEONE WAS TOO SCARED TO OWN UP, SOMEONE DIDNT DO THEIR JOB RIGHT, LAWYERS SCAMMING MONEY FROM FAMILIES OF DEATHROW INMATES, DISCUSTING, SOME EVEN TOLD REG THEY HAD CONNECTIONS THEY COULD HELP HIM, A PARTICULAR LAWYER TOLD HIM THAT THE DAY BEFORE HIS EXECUTION, BUT THIS LAWYER SAID IT ALL COST MONEY MONEY ----- WELL I HOPE THOSE PEOPLE CAN SLEEP AT NIGHT- AND WHAT ABOUT THE FAMILY, THEY DIDNT DO HARDLY ANYTHING FOR THAT MAN. WE FEEL SORRY FOR THE WIFE/GIRLFRIEND OF REG, WHO WORKED HER BUTT OFF FOR REG, WE KNOW WE SEEN WHAT SHE WAS DOING FOR OVER 4 YEARS, AND THE FAMILY TREATED HER LIKE A PIECE OF DIRT. REG LOVED HIS QUEEN, ITS HER WE SHOULD FEEL SORRY FOR AND OH WHAT ABOUT THE BROTHER ANDRE WE THINK THATS HIS NAME, I MEAN TRYING TO JUSTIFY HIMSELF WHY HE DIDNT GO AND SEE HIS BROTHER ALL THESE YEARS, WHAT A PATHETIC EXECUSE HE WAS YOUR BROTHER GOD DAM IT, THEN HAD THE NERVE TO TURN UP FOR REGINALDS EXECUTION TO WITNESS IT.
AND WHAT ABOUT THE OTHER BROTHER REGINALDS CO DEFENDENT, FROM WHAT WE WERE TOLD FROM VARIOUS SOURCES IN SAN ANTONIO, THAT THOUSANDS OF DOLLARS WAS SPENT OUT ON ROBERT GETTING HIM OUT OF JAIL ALL THESE YEARS, NO WONDER THE FAMILY KEPT QUIET. MAYBE THAT MONEY SHOULD OF PAID FOR A COMPETENT LAWYER FOR REGINALD, IF SO HE MAY HAVE BEEN ALIVE TODAY.
GOD BLESS YOU REGINALD, AND YOUR QUEEN, AND ALL HIS REAL SUPPORTERS.
Links