Save the Life of OFW Jakatia Pawa
49
people have signed this petition.
Add your name now!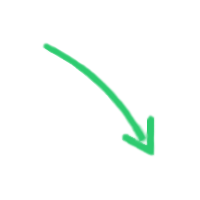 49

people

have signed.

Add your voice!
Maxine K.
signed just now
Adam B.
signed just now
Signature Campaign to Save the Life of OFW Jakatia Pawa We the undersigned organizations, groups, and individuals are urging the Arroyo administration to exhaust all means to ensure the commutation of the death sentence on OFW Jakatia Pawa which was upheld by Kuwait's Court of Appeal June 1, 2009. Like many OFWs, Ms. Pawa was forced to leave her family to support them. We hope that the Arroyo administration will act without delay to save the OFW Pawa. Signed by the following organizations, groups and individuals Below is Migrante-Middle East statement issued on 16 June 2009 Press Release 16 June 2009 Despite assurances from Malacanang, OFW group vows to intensify campaign to save OFW Jakatia Pawa from execution Upon knowing today the affirmation of the verdict by Kuwait's Court of Appeals on OFW Jakatia Pawa's death sentenced by hanging issued sometime in Janaury 2007 of a lower court, an alliance of Overseas Filipino Workers' organizations based in the Middle East vows to intensify its campaign to save OFW Pawa's life from hanging. "The affirmation of OFW Jakatia Pawa's death sentenced by the Kuwait's Court of Appeals serves as a go-signal to fellow OFWs to prepare for the "same battle" we have during Flor Contemplacion and May Vecina, forging our united stand to intensifying our campaign to press the Arroyo govt. to act without more ado in saving the life of our fellow OFW Jakatia Pawa," said John Leonard Monterona, Migrante Middle East regional coordinator. Monterona said that despite pronouncement from Malacanang and DFA that "they will exhaust all legal remedies and take diplomatic initiatives" to spare OFW Pawa from death, Migrante and OFWs in the entire world will be closely monitoring and following any remedial and diplomatic actions to be undertaken by the Arroyo administration. "We will closely keep an eye on OFW Pawa's case and will tightly observe the actions to be undertaken by the Arroyo administration especially that Mrs. Arroyo herself had promised last year to intervene on OFW Pawa's case and other 40+ OFWs in death row. We sill see if Mrs. Arroyo will be true to her words as she is perceived to break her own promises," Monterona added. Monterona stressed that fellow OFWs and families have enough reasons to be vigilant and alarmed on the Arroyo administration's handling on the cases of OFWs in death row as they have already witnessed, not only once but several times, the hanging of fellow OFWs such as of Flor Contemplacion in Singapore and Reynaldo Cortez in Saudi Arabia, among the many whose death have not been publicized especially in Saudi Arabia, Kuwait and other countries in the Middle East. Monterona further said that Migrante, OFWs and families would not want to see a repeat of Flor Contemplacion and Reynaldo Cortez in the coming months; thus, OFWs vigilance and concerted actions to compel the Arroyo administration to do its job conscientiously and earnestly is deemed necessary to save the life of OFW Pawa and other 40+ OFWs who are in death row. "Migrante, OFWs and families will kick off a petition signing "Save OFW Pawa" campaign immediately and this will be sent to Mrs. Arroyo in Malacanang, as her administration has barely (30) days, to make an appeal this time to Kuwait Court of Cassation (Supreme Court) and exert more efforts and actions saving the life of OFW Jakatia Pawa," Monterona ended. # # #
Sponsor
Migrante-Middle East is composed of Migrante chapters and member-organizations in Saudi Arabia, United Arab Emirates, Kuwait, and Qatar under the umbrella organization of Migrante International, the largest OFWs organizations alliance.