Fill This Dangerous Power Vacuum In Abuja Now
51
people have signed this petition.
Add your name now!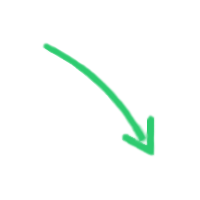 51

people

have signed.

Add your voice!
Maxine K.
signed just now
Adam B.
signed just now
FILL THIS DANGEROUS LEADERSHIP VACUUM IN ABUJA NOW

This is a Petition from peace loving citizens of our beloved country Nigeria, based at home in Nigeria and in various countries around the world. We are the essence of Nigeria at home and direct representatives of Nigeria abroad.

We are petitioning the leadership of both Houses of the National Assembly about the continuous vacuum in the leadership of our nation due to the on-going illness of our President and Commander-in-chief, Umaru Musa Yaradua.

President Yaradua has telephoned Nigerians to confirm that he is so ill that he cannot say when he will be back to Nigeria as his fate is now in the hands of unknown Doctors, perhaps in Saudi Arabia.

We wish him a quick recovery.

What is bewildering is the suggestion that our own lives and destiny as a Country should also be put into the hands of the unknown Doctors in Saudi Arabia. We reject this. Our President may be sick but we are not sick and we are not helpless and lest anyone be mistaken, we are not powerless.

To add insult to injury, we understand that there has been no hand over to the Vice-President to assume Presidential powers as provided in the Nigerian Constitution.

As Nigerians we demand the right to proper and responsible leadership. We hold our leaders accountable and we must know who our leader is at anytime.

For the sake of the peace and security of our country, the safety and integrity of our citizens and the honour of the name of our beloved Nigeria, we the citizens of Nigeria hereby demand as follows:
1. The immediate temporary transfer of Presidential authority to Vice-President Goodluck Jonathan as provided for under the Nigerian Constitution and his immediate swearing-in.
2. The immediate location and assessment of the physical condition of President Yaradua with a view to establish a practical time frame for his return to Nigeria.
3. A review of the Nigerian constitution to ensure that a situation where a power vacuum exists at the Presidency will not occur again in future under any circumstances.
4. A thorough investigation of the circumstances leading to the disappearance of President Yaradua including why he is incommunicado for over seven weeks with the aim to uncover if any illegalities were involved and who were responsible.

Our position is that where there is no President in Nigeria then there is no law in Nigeria. We are giving you this opportunity in good faith to do the right thing now before it is too late.

This year our dear country will celebrate 50 years of political independence; we doubt that this matters much to you but let us warn that it matters to us. We take our political independence seriously.

We have not exchanged the slavery of colonialists for the slavery of a few Nigerian criminals. Nigerians must be free.

The time to act is now. We say: Enough is Enough.

Long Live the Federal Republic of Nigeria

Signed by the below listed for Global Group of Bewildered Nigerians


Sponsor
Global Group Of Bewildered Nigerians (GGOBN) Nigerians Appealing To President Yaradua To Step Down 150 Million Nigerians speaking up against Terrorism...Yes we can Where EXACTLY is President Yaradua GIVE US A PRESIDENT IN NIGERIA NOW...enough of this nonsense! WHERE IS MUSA YAR 'ADUA? - NIGERIANS DEMAND YAR'ADUA TO STEP DOWN!
Links