Let Mr. Duran STAY as Our Beloved Teacher!!!
17
people have signed this petition.
Add your name now!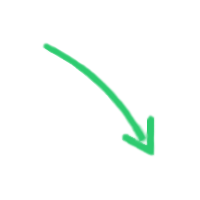 17

people

have signed.

Add your voice!
Maxine K.
signed just now
Adam B.
signed just now
This is a petition for the request of reinstating our beloved and great teacher, Mr. Joel Duran, who had been the drama teacher for many yrs and who began this year teaching the 7th grade class. He not only taught his students the basic academic fundamentals but also taught students positive values for life and did everything he possibly could to ensure that his students succeeded in everything that they did. He has also been a part of the drama team, bringing parents, teachers and students together in school productions. He has also dedicated his time and energy to bring the production of Aladdin to life at the school this year. He was the one responsible for getting the grant in order for the drama club to do the play of Aladdin for the school. The administration obviously never had a problem with him in the past and didn't think of him negatively when they decided to place him as the teacher of the 7th grade class for this year. The reputation of this teacher is at stake. He has been removed from teaching and communicating completely with the students especially the 7th and 8th grade classes. He has also been the victim of horrible and false accusations. He was also suspended from the school for the week to ensure that he stay away from the school, students and parents during parent teacher conferences during report card pick up so that he does not get the opportunity to speak with parents and tell them what is really going on. He is also being targeted with gay slander remarks by the school administration ie the principle and the dean of students in front of students and faculty when in reality the dean of students himself is the one who should be looked at and investigated in regards to inappropriate conduct and behavior with female students. Lies are being told by the administration regarding Mr. Joel Duran to instill fear within the school faculty and staff as well as to instill fear within the students. The administration is telling lies and doing the things that they are doing so that they can try to convince others to look at and think of Mr. Duran in a negative way when in actuality, all that Mr. Duran has done is teach the students to be individuals, to stand up for themselves and for what they believe in and to encourage them to be all about truth. He has also taught these children to follow their dreams and has taught them that they can achieve anything as long as they work hard and believe in themselves. He also helps these students to succeed in everything they do academically. As parents, we are deeply concerned about the fact that the decision making process to remove Mr. Duran from teaching was done negatively and has had a negative impact on the faculty and staff, parents and most importantly, the students of Grover Cleveland school. Please read the petition below and if you concur, we urge you to sign on.


We, the parents, students and members of the community, are writing to express our deep disappointment over the removal of Mr. Joel Duran from teaching the students at Grover Cleveland School. The reasons for our concerns are stated below. We strongly urge you to reconsider this decision that is so detrimental to the students at Grover Cleveland Elementary.
Teachers are supposed to be the carriers of positive behavior towards students. The grammar school years for children are so critical because kids learn the base of their educational life. We truly believe that teachers must love their career in order for them to pass enthusiasm, to assist, and to provide a warm environment to the students. In our opinion, teachers are the second mothers/fathers for the students because students spend so much time with their teachers. The role of a teacher towards children is to care, love, respect, lead, instruct and to try to form a safe and pleasant environment at school. All of these things and more are exactly what Mr. Duran has provided for his students. He has provided his students with a safe place to learn and a safe place to grow. He has encouraged his students to succeed. He has provided his students with journals to write in to create an outlet for his students to speak, write and express themselves freely and creatively without worry of being judged. The administration has taken away this outlet for these children and has invaded the privacy of these students confiscating these journals without the knowledge and permission of Mr. Duran therefore taking away the children's first amendment of freedom of speech. This invasion has caused the children to not have confidence with the administration therefore jeopardizing the relationships with the students.
Mr. Duran has brought a wave of motivation and knowledge to our students that will sorely be missed. We need to show these students that we are all about strengthening positive relationships and show them that the teachers, faculty, staff and administration are there for the students 1000% and the students need to feel that they are cared about. After all, this should be the reason why people are there at the school because they care. We need to build a stronger membership, not weaken it.
We have all volunteered our time at one point or another within the school so that we can be a part of our children's academic and extracurricular lives in order to support and to encourage our children in all that they do in school. We feel we should have been allowed some degree of input regarding the decisions and the effects in this type of drastic change. As stated in the Grover Cleveland Mission Statement, Cleveland School, working with parents and community, is committed to providing each student a diverse education in a safe, supportive environment that promotes self-discipline, motivation, and excellence in learning. The Cleveland School team joins the parents and community to prepare students to meet the challenges of society by providing excellent achievement opportunities, emphasizing reading and mathematics, and preparing our students to become caring, capable, and responsible members of a global community. Also, as stated in the vision of Grover Cleveland, Cleveland School envisions educating all students to their individual potential and providing expanded opportunities for our children's educators to enhance their teaching expertise and positive influence on our students. The administration is not doing this. They are actually doing the complete opposite. They are not supporting their staff completely in fact they are setting Mr. Duran to fail. They need to support their teachers and students. What they are doing is only supporting their own personal agenda. They only care about their personal lives and their own advancements in their careers and not the careers of their teachers. As such, we feel it is important that our voice, as parents, students and members of the community, be heard in terms of the consequences that Mr. Duran's removal will have on our campus and community.
Relationships are extremely important to any type of success whether in business, education or government. Mr. Duran has established crucial relationships with parents, students, members of the community as well as members of the faculty on campus. Mr. Duran's Leadership has contributed greatly to a productive working relationship, as well as to the productivity within the student body academically as well as personally and we risk upsetting that.
Lastly, removing caring, passionate, qualified and experienced teachers from teaching are a recipe for disaster. In doing so, we are teaching our children, faculty and staff that it is ok to not follow truth and to not stand up for ourselves and our rights. Rights have been violated. This horrible act needs to be corrected and corrected immediately.

We understand the decision to remove Mr. Duran was not made without due consideration. However, we are disappointed that the administration did not take into account (through direct consultation) the needs of our children and campus and our current position in terms of the progress we're making in pursuit of our long-term goals. Although it states that Grover Cleveland has strived for excellence they have showed by their decisions and acts that they have not strived for excellence. What they have done is absolutely wrong and cannot be allowed to continue. Therefore, we urge you to reconsider your decision to remove Mr. Duran from teaching the 7th and 8th grade class and from our campus. We urge you to reinstate Mr. Duran in his position and allow him to continue to teach and to continue helping our children grow and learn.
Links