Save Miguel Gulfin
486
signers.
Add your name now!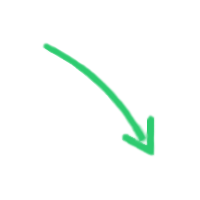 486

signers.

Almost there!

Add your voice!
Maxine K.
signed just now
Adam B.
signed just now
We, the undersigned members of the FILIPINO AMERICAN community in the East Coast and Americans elsewhere in the nation, lend our unconditional support for Miguel Gulfin's application for Deferred Action/Stay of Removal from a final Order of Deportation. We earnestly request that action on Miguel Gulfin's case be deferred for humanitarian reasons because through no fault of his own, he now finds himself facing the harsh consequences of deportation as a result of his parent's immigration status, having been brought to the U.S. at a tender age of seven, and notwithstanding the fact that he completed grade school and high school in the U.S., and will be graduating from Brookdale Community College this May with an Associate Degree in Auto Mechanics and is planning to pursue a Bachelor's Degree if allowed to stay in the U.S.

Previously detained for six months at Elizabeth, NJ, together with his father, Carmelo and his mother, Aurelia, on the basis of a violation of a 1999 order issued by an Immigration Judge granting them "voluntary departure in lieu of removal to the Philippines." Miguel and his parents never left the country, but instead moved to have the final order of deportation re-opened before the Board of Immigration Appeals and the Third Circuit Court of Appeals, all of which resulted in denial. Miguel and his parents have been given by USCIS until June 30, 2011 to depart from the United States. Plainly speaking, Miguel as well as his parents are at a legal dead end. Hence, this urgent request for Deferred Action Status/Stay of Removal on behalf of Miguel. A similar request for Deferred Action is likewise being filed on behalf of his parents.

Miguel Gulfin, who would have eminently qualified for the DREAM ACT, should be the beneficiary of a grant of "Deferred Action". Without the relief of deferred action, Miguel Gulfin and hundreds of thousands of equally successful and deserving DREAM students cannot continue to reach for and realize their dreams. Instead, he and countless others would have to face—by virtue of a broken immigration system—a future of deep uncertainty in the only country they have ever known and loved.

Miguel, together with his parents Carmelo and Aurelia, are Philippine nationals, residents of Tinton Falls, NJ, and have been living in the United States for more than twenty years since 1991 to the present. Carmelo is short of a year as an industrial engineer and Aurelia has a degree in broadcast journalism. Carmelo owns and operates his own car repair shop, and Aurelia used to work for a hospital in South Jersey. Miguel, who is about to finish his associate degree in Automotive Mechanics, works with his father in a family-owned car repair business.

Miguel grew up in Red Bank, NJ where he attended the Red Bank Primary School and the Red Bank Middle School. He graduated high school from the Monmouth Regional High School located in Tinton Falls, NJ where his family later relocated. He will be graduating from Brookdale Community College this May with an Associate Degree in Automotive Mechanics. He was formerly a Communications Major (Films) and was on the Dean's List at the same college prior to finding out about his parent's immigration status. After his release from immigration detention, he later on decided to shift to Automotive Mechanics so that he could join his father's car repair business.

Miguel is the third and youngest child of Carmelo and Aurelia Gulfin. His oldest sibling, Felix, is a Permanent Legal Resident. His second sibling, Genevieve, is a U.S. Citizen who also has a U.S. Citizen child. Miguel's extended family are all U.S. Citizens. His paternal grandparents are U.S. Citizens as are the five (5) siblings of his father, Carmelo, and their respective children. Both of Miguel's parents, Carmelo and Aurelia, have available to them an immediate immigration relief in the form of an approved petition from a brother; the immigrant visa under this category is currently available. Likewise, both of Miguel's parents would have been eligible for Legal Permanent Status if their daughter Genevieve so elects to petition them. Unfortunately for Miguel, he does not have any immigrant relief available to him under the above-mentioned approved family petition filed on behalf of his parents, and has no pending petition filed on his behalf by his U.S. Citizen sister.

Miguel is currently the President of the Campus Crusade for Christ (CCC) in Brookdale, NJ and a member of the CCC New Jersey Praise Team as worship leader/lead guitarist. He was part of the three-man outreach team that organized CCC in Monmouth University and for several years now has been going on mission trips to Panama Beach and Dayton Beach in Florida to do evangelization work among students who flock to these resorts during college spring breaks. In addition, Miguel composed several gospel songs and has recorded some of them into a CD in a recording studio that he himself set up in their Tinton Falls home. His original gospel compositions comprise his repertoire in the solo performances that he every so often does for open-mike nights in Monmouth County, NJ.

What makes Miguel worthy of Deferred Action Status/Stay of Removal are the following equities in his favor, namely: First, his almost twenty (20) years of residency in the U.S.; Second, presence of strong family ties, i.e. two siblings who are U.S. Citizen and Legal Permanent Resident, respectively; his aging grandmother and five (5) paternal uncles and aunts who are all U.S. citizens and his extended family of cousins, nephews, and nieces who are all U.S. Citizens; Third, his completion of both grade school and high school, and his forthcoming graduation this coming May at the Brookdale Community College with an Associate Degree in Automotive Mechanics; Fourth, his commitment to and participation in the community through his leadership role in the Campus Crusade for Christ (CCC), and years of evangelization work amongst fellow students; and Fifth, have not been convicted of any crime, except for a town ordinance violation which merited a fine.

The equities found in the case of Miguel can only be characterized as extraordinary. Aside from the presence of very strong family ties and his commitment to the community as evidenced by his evangelical efforts amongst his fellow students, his deep dedication and commitment to this country where he was raised, and where he now seeks to be an upstanding citizen by virtue of hard work and a college education are more than adequate reasons for the favorable exercise of prosecutorial discretion on his request for Deferred Action/Stay of Removal, which relief appears to be the only remaining legal and humane remedy for Miguel to be able to pursue the American dream.

We pray that Miguel be granted his application for deferred action/stay of removal.

Sponsor
Filipino American Legal Defense and Education Fund (FALDEF), National Federation of Filipino American Associations (NaFFAA) Region I, Pilipino American Unity for Progress (UniPro), and Filipino American Association of Bloomfield, NJ ---------------------------------- Anonymous signatures will be deleted. Please use real name.
Links