Stop the construction of an exercise area at Merrie Christmas Park
282
people have signed this petition.
Add your name now!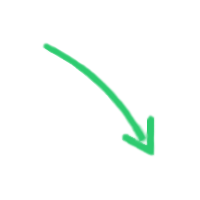 282

people

have signed.

Add your voice!
Maxine K.
signed just now
Adam B.
signed just now
NOTE TO PETITION SIGNERS - it appears that ipetitions.com the hosting company of this online petition obliges each signatory over 200 persons (we are presently at 208) to make a donation to ipetitions to help cover their costs. It is in fact an option to donate or not. You are welcome to donate as requested but you can also select the $2 option, click through (Next) and your signature will be registered even if you do not divulge your paypal or credit card data. We leave it to you to decide whether you wish to sign with or without a donation but ask that you not be discouraged by what appears to be a ruse but is in fact simply a small obstacle.
THE PETITION
February 21st, 2011
To: Board Members of Miami's Homeland Defense/Neighborhood improvement Bond Oversight Board, the Mayor of Miami, Senior Management of Miami Parks & Recreation & Commissioner Mark Sarnoff:
We the undersigned object to your approval of Bond Oversight project "Merrie Christmas Park New Outdoor Fitness Equipment" (Project log item 426) that was approved by all sitting members of your board on September 28th, 2010 WITHOUT any prior notification or consultation of the local residents.
On Sunday, February 20th, unidentified workers erected a perimeter fence, placed in the middle of the parks eastern open field, which for the first time alerted local residents of this controversial project. We understand that construction is set to commence imminently, an action of which we strongly disapprove, on several grounds, not the least of which no local residents have had the opportunity to review the project and voice their opinion.
At $42,048, the budget for the equipment conveniently falls below the $50,000 threshold required to trigger a Miami Commission vote. None-the-less, we petition that you immediately suspend construction activity for the following reasons that we feel were NOT taken into account when you approved this project:
- Merrie Christmas park is a uniquely natural and historic park with a combination of older trees and green space. Its wild nature quality is precisely its premier attraction, bringing together a whole community of hundreds of families. It's natural and unconstructed design is the pride and joy of local residents. Even its rare canopy of trees is the fruit of local activism. Duncan Haynes, a local resident, planted the first tree almost 30 years ago. Others joined the effort and the park's glen of trees was created.
- The location of the proposed exercise equipment falls squarely in the middle of one of the most utilized green spaces where hundreds of kids each week play soccer, football, and run free. Your objective may be to promote more exercise but ironically its intrusive location only serves to interrupt the natural play of hundreds of kids.
- This $42,048 project is one of at least four identical projects that purchase equipment from one single equipment supplier. In reality, this is a $168,000+ procurement and as such should be subject to Commissioner review and approval. Parceling one large purchase into four projects below the threshold of public scrutiny leads skeptical minds to wonder what are really the true motives of this budget initiative.
- In a neighborhood where people can afford their own work-out equipment or gym membership, it is highly questionable that the equipment will in fact be used. Therefore, such equipment would be more practically installed in parks whose residents cannot afford their own work out equipment and will therefore more likely take advantage of their installation.
- If by some chance the equipment does succeed in attracting new visitors to the park, then it only serves to exacerbate critical parking and bathroom facility problems. The park has limited parking and no bathroom.
- The chosen location of the site sits in the middle of a flood zone that fills with 4-6 inches of water after every rain storm. If the plan calls for the use of mulch, said mulch will literally float away after each storm. If the flooring is to be rubber, then it will muddy and disintegrate rapidly.
We believe that the board approved this project unanimously with the benign intention of raising exercise awareness in the community and promoting good health. However, without taking the time to study the health and exercise needs of this community, without studying the wilderness aesthetic of Merrie Christmas park and most importantly without consulting the opinion of local residents, your approval will only serve to destroy one of Miami's most beautiful parks, reduce the physical activities of its families and upset hundreds of voters.
Please help us preserve our park by stopping this project immediately.
Links