Save LIFE STAR from budget cuts!
253
people have signed this petition.
Add your name now!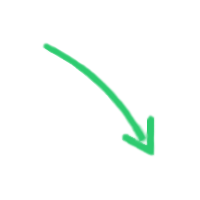 253

people

have signed.

Add your voice!
Maxine K.
signed just now
Adam B.
signed just now
You may have read about or heard of Gov. M. Jodi Rell's proposal to cut subsidized funding to Hartford Hospital's LIFE STAR program. This could cause Hartford Hospital to eliminate one of its two helicopters which currently serve over 3 million people. It is important to note that LIFE STAR transports any patient requiring rapid critical care transport regardless of their ability to pay. LIFE STAR's patient population includes, but is not limited to, patients having a stroke, patients having a heart attack, patients traumatically injured and even newborns requiring a higher level of care. By eliminating one of the helicopters, about 40% of these patients requiring "emergent" potentially life saving critical care would lose that "golden hour" in having to be transported by ground ambulance rather than air. Stroke patients could miss their window of opportunity to receive "clot busting" medication that helps dissolve the clot that is causing their stroke. If the patient is outside the window of time to receive this medication, it could mean a lifetime of disability. There is a similar window of opportunity in the cardiac population where "time is muscle." If a patient having a heart attack is taken directly to an interventional cardiac catheterization lab, their blocked coronary arteries may be opened with a STENT or PTCA. If done quickly enough and blood flow is restored to the heart, muscle damage can be limited if not completely reversed. Finally, there is the trauma patient population, where the term "golden hour" first began. In the Neuro-Trauma ICU at Hartford Hospital, a level one trauma center and nationally accredited stroke center, we provide care to a variety of patients ranging from stroke patients and patients with aneurysms to trauma patients. Included in the trauma population are victims of motor vehicle crashes, motorcycle crashes, ATV accidents, bicycle accidents, gunshot wounds, and fall victims. Many of these patients come to us via LIFE STAR directly from the scene of their accidents where EMT's and paramedics recognized their need for the highest level of trauma care. Other patients are transferred from outlying hospitals after it was determined that the patient required a higher level of care. Quite often LIFE STAR is called for rapid transport to a hospital better equipped to handle a patient's unique circumstances. Time is of the essence in these patients. Patients that may not have survived 20 years ago are being given second chances and it comes down to getting to a Level 1 trauma center, a stroke center or an interventional cardiac catheterization lab in a timely fashion while receiving the most advanced levels of critical care en route. LIFE STAR is available to every clinic and hospital in Connecticut and receiving facilities and those that request LIFE STAR are not charged for LIFE STAR services. Because the LIFE STAR program is owned by and operated by Hartford Hospital, state laws and regulations apply dictating how much money can be charged for transport. Therefore, LIFE STAR is unable to just charge more money in an effort to offset what would be lost if the program does not receive the State grant. By signing this petition which will be sent directly to Governor Rell and the CT State Legislatures in the beginning of June, you will be one of many urging the Governor to reinstate the State grant funding for the LIFE STAR program. Signing the petition is free and takes just a minute. Thank you in advance for supporting this life saving public service to the citizens of CT.
Sponsor
I am currently a RN in the Neuro-Trauma Intensive Care Unit at Hartford Hospital. On several occasions I have had the unique opportunity to fly with LIFESTAR and see for myself what takes place before we begin caring for these patients in the ICU. It is my personal opinion that the skill and efficiency of the LIFESTAR crew without a doubt optomizes patient outcomes. Submitted by Gayle Roussel, RN, BSN, CNRN, CCRN, EMT-B