Save Lucas and Peyton!
1134
people have signed this petition.
Add your name now!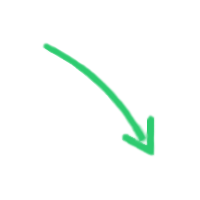 1134

people

have signed.

Add your voice!
Maxine K.
signed just now
Adam B.
signed just now
Dear Mark Schwahn, Lucas and Peyton have such a dedicated fan base. And we love that you have created these two characters. We sincerely thank you for that. If it weren\'t for you they wouldn\'t have existed -- in a fictional world, of course. And we wouldn\'t have been so uplifted and moved by all of the precious moments they\'ve shared throughout the seasons. We believe that they\'ve left a mark, not only in the history of the show, but also in the history of television. However, it seems like we\'re not even being acknowledged as a fan base lately. Maybe you are unaware of how dedicated we are or rather you have chosen to neglect us for the time being. Maybe not. To be frank, we feel disrespected. We got screwed over with the first half of the season, which to all of us clearly seemed to be building up to a Lucas-Peyton reunion...only to find out after the strike things were not what they seemed or changes were made. We have to say, the chemistry between Chad and Hilarie is just UNDENIABLE in S5. The scenes between them were emotional, heart-wrenching and greatly acted. The first half of the season was truly beautiful and so well-written. There were certain parts that we were so grateful to have as a fan base and some really incredible moments. We hadn\'t felt this moved since season one! It was the new beginning of the epic love story of Lucas and Peyton. It was so apparent how the two of them are meant to be together regardless of whether both of them knew that. It even made some viewers root for them as a couple when they initially had other pairings in mind for each character. However, the post-strike episodes seemed to have a reverse effect. The storyline of Lucas pining for Lindsey has been dragged too long when it should have ended at 512 and needless to say, viewers have been turned off since then. With all due respect, it is true that you have catered so much to a certain other fan base over the years as well as this season. We understand you want to satisfy another side, but what about us, Mark What do we get An I hate you from Lucas Or simply knowing that Peyton still cares about him in a romantic sense Is that supposed to make us tune in for season six Truth be told our patience is running thin and we are TIRED of waiting for Lucas to acknowledge his feelings for Peyton. Unfortunately, he has gained a lot of haters this season. He has misled Peyton all season long with the way he kissed her back in Tric, got jealous when she flirted with the bartender, etcetera. His character has been degraded so much. We could\'ve forgiven him had we known WHY he\'s behaving this way but no one actually knows what\'s going on through his head. He\'s the main lead of the show, yet we feel we know more about Lindsey than we do about him at this point. It was painful for Peyton or Lucas-Peyton fans to watch her suffer all season long and be jerked around by Lucas. A simple apology that consists of a few words as though he just said her hair was ugly should not be enough to make it up to her, or even us for that matter. He needs to redeem himself and own up to his mistakes as well as take responsibility for his actions. We don\'t want to be strung along as a fan base watching you try to please both parties when all that\'s doing is tainting a character so strongly as well as the relationship he shares with Peyton. We\'re not asking for a reunion any time soon. We know right now that would look rushed and contrived. But we want some progression from Lucas as a character and for him to stop denying his heart, for him to stop denying what his comet novel was really about. It\'s frustrating how the relationship seems to be one-sided in the post-strike episodes. We saw how earlier on in the season it was not just Peyton who was in love with him, and we wish that direction would\'ve continued, instead of Lucas suddenly insisting on fighting to get Lindsey back and showing no regards to Peyton. Honestly, there are so many issues that have been dropped when they really need to be addressed and resolved. It took Haley reading his book to find out he\'s still in love with Peyton...yet she didn\'t even speak to him about the kiss, which we thought was odd and didn\'t really make sense. She\'s his best friend yet she never even discussed that with him. And we were also left wondering whether the story with the ring would come up again. Please, please, please, resolve these issues, let them be discussed and bring back the old Lucas... the old Lucas who was very much in love with Peyton and would have never let a rational answer like someday end the amazing relationship they shared. You have created such an incredible couple that so many of us have shipped for five years now. It would be a shame and a hard blow to let that go. Yours faithfully, Lucas and Peyton fans
Sponsor
I don\'t have a sponsor. I just wanted to edit the text in my petition.