Save Lake Union
1850
people have signed this petition.
Add your name now!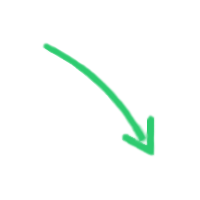 1850

people

have signed.

Add your voice!
Maxine K.
signed just now
Adam B.
signed just now
(We would LOVE a DONATION BUT DO NOT donate on this iPetition site. It goes to them! Instead, please send a donation to our PayPal account: savelakeunion@gmail.com)
UPDATE: This petition has gone viral and has been covered on the front page of The Seattle Time and KUOW.


THE PROBLEM:
Kenmore Air quietly asked the City of Seattle to take over 1.2 million sq ft of Lake Union to build a restricted runway that will divide the lake in two. Help us stop Kenmore Air from converting the center of Lake Union into a busy, loud, inaccessible, and lead-polluting seaplane airport.
SIGN THIS PETITION to show support for our letter to the City of Seattle, which calls for comprehensive planning and public input to ensure an equitable sharing of this natural resource in the center of our city.
ARE YOU A BOATER? DO YOU KAYAK, PADDLEBOARD, OR ROW?
Kenmore Air's proposed 1.2 million sq ft runway will split Lake Union's water in half, which will prevent boats, kayaks, and paddleboards from traveling East to West and requiring everyone to go around the 3000 ft long runway.
WHO BENEFITS FROM THE PROPOSED SEAPLANE RUNWAY?
Kenmore Air, and Harbour Air, who provide non-essential scenic flights to tourists, and convenience flights to tech executives in and out of South Lake Union.
SHORT TERM GOALS - LAKE UNION FOR ALL
We ask Kenmore Air to retract in writing its request for the second row of buoys to the City of Seattle and Department of Natural Resources, and stop further backdoor efforts (see their August 14th letter). We request new and improved educational program of Lake Union and its commercial and recreational uses and guidelines.
LONG TERM GOALS - LAKE UNION FOR ALL
We want to discuss and incorporate all input from ALL Lake Union basin shareholders. We hope to work with Kenmore and other Lake Union Seaplane operators to find additional, sustainable and safe seaplane water strips in nearby bodies of water and/or relocate seaplane operations to one of the nearby land-based airports
ARE YOU AFFECTED?
Do you live or work in South Lake Union, Fremont, Wallingford, Ballard, Eastlake, or Westlake? Do you paddleboard, kayak, sail, swim, boat, or row on Lake Union? Are you a maritime enterprise such as a commercial marine boatyard? If so, you're affected!
WHO SUPPORTS OUR CAUSE?
Seaplane Environmental Coalition
Floating Home Association
Special Agents Realty
Duck Dodge Sailing Race Committee
Lake Union Liveaboard Association LULA
Lake Union Hot Tub Boats
Electric Boats Co.
Surf Shack and Paddle
Sea Shepherd Seattle
Roanoke Reef Floating Home HOA
WHO ARE WE?
The Seaplane Environmental Coalition (SEC) represents a diverse group of users of the Lake Union basin comprised of thousands of Seattleites who enjoy it for its commercial, residential, environmental, natural, wildlife, and recreational resources.
SEC formed in the 1980's to raise awareness of the environmental impact of seaplanes and to give voice to all of those negatively affected by the unchecked sprawl of seaplane traffic on Lake Union.
In 1989, SEC successfully negotiated with Kenmore Air to stop flights before 8am. Flights used to take off and land as early as 6am waking up many of those who lived on and around Lake Union.
WHAT ARE WE ASKING FOR?
By signing the petition you agree with the Seaplane Environmental Coalition's (SEC's) demands that the issue of turning Lake Union into a runway demarked by 2 rows of buoys approximately 200 feet wide and 3,000 feet long as proposed by Kenmore in their August 2019 letter is an action that must be subject to a comprehensive land use plan including an environmental impact statement and meetings for public input. It is clear Kenmore's runway plan omits details regarding the additional lanes required for planes taxiing to position while one is taking off or landing in the marked runway. In short establishing a zoned airstrip ensures the domination of the lake by one user.
By signing this petition, you are supporting our letter, which calls for comprehensive planning and public input to ensure an equitable sharing of this natural resource in the center of our city.
Read our public letter to the city: www.SaveLakeUnion.com
Follow us of FB: https://www.facebook.com/groups/savelakeunion/
Contact us: SaveLakeUnion@gmail.com