Save Kelley Park Orchard from Development (San Jose, CA)
198
people have signed this petition.
Add your name now!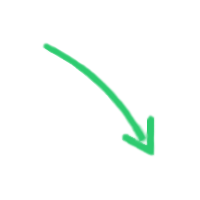 198

people

have signed.

Add your voice!
Maxine K.
signed just now
Adam B.
signed just now
We, citizens of the City of San Jose, petition the City of San Jose and Kelley Park to forever ban disc golf being played or a course from being built within the Kelley Park orchard, and forever ban any development of said orchard.
Development grievously harms those of us living on the boundaries of the Park, the historic users of the Park orchard and the wildlife living there.
ISSUES:
Safety Access/Ingress/Egress & Property Rights:The Kelley Park Orchard parking area sits at the terminus of Phelan Road. Phelan Road is the one and only access route for ingress and egress of the residents of Springbrook and Bevin Brook Drive which is home to approx. 150 residents.
By increasing traffic and visitors to the Orchard, the City is not only creating difficulty for residents to ingress and egress Bevin Drive and violating their respective irrevocable property rights as well as inhibit/delay access for Police and Fire in the event of an Emergency which consequently violates the rights of the disabled residents and the American's with Disabilities Act.
This area is historically prone to fires and the addition of more visitors/ golfers only serves to increase this risk for residents as well as potential liability for the City.
Property values/Peaceful Enjoyment of our Homes/Increased Noise:Foot traffic will pass a mere few yards from our front doors, 365 days a year, dawn to dusk, with longest playing time from 5:46 AM to 8:27 PM. League days will field 72 golfers on the course at a time, tournaments more than doubling that to 150 people. Golfers not willing to pay parking fees will park on Springbrook premises and will climb on and destroy fences to gain easy access to Kelley Park. Springbrook property owners will be forced to disclose there is a sports facility in our front yard with attendant/access problems to potential homebuyers which will depress our property values.
Historic users of Kelley Park will be driven out.For years, riders, dog walkers, university long distance runners and families have enjoyed one of the last undeveloped wild green space areas within the City of San Jose. Disc golf poses an extreme safety hazard to these historic users of the Orchard. In addition, Disc golf course construction or development of any kind will permanently deface this wild green space, forever closing another chapter in San Jose history.
Wildlife and Coyote Creek Ecosystems.Excessively high disc golf use of this small 18-acre orchard will forever destroy fauna and wildlife by trampling vegetation and disrupting wildlife feeding. This is a birding "hot spot" where varieties of birds not found in the rest of San Jose can still be sighted. Development of the orchard will kill wildlife by starvation and further threaten the already compromised Coyote Creek waterway.
I demand the City of San Jose, San Jose Parks and Recreation, Kelley Park and sports planning forever ban any temporary or permanent disc golf course, and any development of the Kelley Park orchard wild green space, as of November 2014. I demand Kelley Park forever refuse and/or rescind any Special Use Permit to the Silicon Valley Disc Golf Club, Kelley Park, any other disc golf entity, or any entity wishing to develop the Kelley Park orchard, as of November 2014.