Stop Insulting and Hurting the Sentiments of Lord Balaji and Divine Kadapa Area.Re-naming Kadapa with YSR is sacrilegious
538
people have signed this petition.
Add your name now!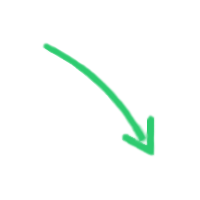 538

people

have signed.

Add your voice!
Maxine K.
signed just now
Adam B.
signed just now
To

His Excellency President of India Pranab Mukherjee
His Excellency Prime Minister of India Narendra Modi
His Excellency Governor of Andhra Pradesh Sri Ekkadu Srinivasan Lakshmi Narasimhan
Hon'ble The Chief Justice Of IndiaHon'ble Mr. Justice R.M. Lodha
Hon'ble The Chief Justice Of Andhra Pradesh High Court Nisar Ahmad Kakru
Hon'ble Chief Minister of Andhra Pradesh Designate NCB Naidu
MHA Shri Home Minister Rajnath Singh


Stop Insulting and Hurting the Sentiments of Lord Balaji,devotees,Kadapa District andTirumala-Tirupati. Desecrating a civilizational heritage contained in the divine andCelestialname of Kadapa. Re-naming Kadapa with YSR is sacrilegious.

kaḍapa. [Tel.] n. A threshold. A gateway. (Metaph.) a house. This is the entry on p. 234 of CP Brown's Telugu-English dictionary.

From BCE, Kadapa has been the recorded name from several sources which are available with TTD, district authorities and ASI. Devuni Kadapa or simply Kadapa is the starting point of Pilgrimage to the holy place of Sri Venkateswar/Lord Balaji of Yedukondalu (i.e. Seven Hills). Kadapa is a very sacred place for all the devotees of Lord Balaji/ Sri Venkateshwarluvaru.Kadapais"Celestial Entrance to Lord Balaji's Abode"
Kadapa is home to the ancient temple at Vontimitta, which inspired Sri Pothana to compose 'Andhra Maha Bhagavatham'. Historical records reveal that Jyothi village in Sidhout mandal has 108 Shivalingason the bank of Penna river within Kadapa district; it is considered the Dakshina Dwaram (southern gate) for the famous Srisailam Mallikarguna Temple (one of the twelveDwadasa lingas) (http://en.wikipedia.org/wiki/Kadapa_district)
The "Imperial Gazetteer of India" in the Digital South Asia Library has the complete details of the historical, cultural and religious significance of Kadapa (Vol. II, pages 57-60).(http://dsal.uchicago.edu/reference/gazetteer/pager.html?objectid=DS405.1.I34_V11_063.gif)
Even the marauding barbarians of the middle ages did NOT meddle with the nation's heritage and pilgrimage site names. This cannot be taken to absurd lengths to relate to temporal political personalities for political expediency. The State has no constitutional authority to affect the fundamental rights of citizens to cherish their heritage.Kadapa's Heritage, historic and religious significance should not be altered to glorify a recent holder of a public office.
Kadapa- Celestial Grand Entrance to Lord Balaji, cannot be renamed with anyone or anything. Renaming of Kadapa as YSR District by GoI and GoAP is hurting the sentiments of Billions of Devotees. It is against the present law of the land.We strongly condemn the renaming.

Denigration of history is erasing the social memory of the community. Gadapa, Kadapa evokes the image of the threshold to Balaji. This memory has to be sustained as the nation's heritage.

Kadapa area had many great personalities - Annamacharya, Vemana, Pothuluri Veera Bramham and many more.

An important fundamental duty enshrined in theconstitution Part IVA,section (f)of51A is:To value and preserve the rich heritage of our composite culture;

This also becomes the duty of the state to value and preserve the rich heritage. National Monuments Authority, India , GoI, GoAP and TTD have to take appropriate steps.
We strongly protest the change in name of Kadapa District to YSR District.
Since historically this is a gateway to Tirumala Venkateswara, any change in name is clearly intended only to hurt the sentiments of the population's religious sentiments associated with Tirupati-Tirumala.

GoAPhas to stop and refrain from abusing its authority and desecrating a civilizational heritage contained in the name Kadapa. We request all concerned to reconsider and restore the pride and sanctity of Seven Hills, Lord Balaji and the devotees.
OnTirumala-Tirupati! YSR's government released a GO saying Lord Venkateswara's assets were only two hills covering an area of 27.5 sq. kms., and hence the other five hills would be taken over by the government and converted into a picnic spot with multiplexes, food courts, commercial, sports and entertainment infrastructure, including a rope-way to reach the top of the hills!
Mercifully, the AP High Court quashed the GO and the government beat a retreat after fierce agitations (Judgment of a Division Bench of the Andhra Pradesh High Court 1997 (2) ALD Page 59 (DB) – Tallapakam Koppu Raghavan Vs State of A.P).
Undeniably, YSR was an able politician; he worked hard and brought Congress back to power; he also brought in a lot of welfare schemes for the poor and downtrodden; and he was able to retain power because of such welfare schemes. Regaining power and retaining it is a big political achievement. But working for the welfare of the state is the moral responsibility and political duty of a Chief Minister.So what's the big deal?It is equally true that his governance did not benefit all, and he never satisfied all sections of people. In fact, he earned the dislike of a major section of the Hindu majority.

We demand Kadapa District remain Kadapa District. We request The Government of -India and Government of Andhra Pradesh to reconsider keeping in view the historical -and religious importance of Kadapa and not to hurt the sentiment of Billions of -devotees,believers and followers of Lord Balaji/ Sri Venkateshwara and Lord Balaji -Himself.

Please review and take appropriate action in support of'Lord Balaji of Seven Hills' ,respecting billions of devotees, thousands of years of history, faith, traditions of 'Lord Balaji of Seven Hills' andTirumala-Tirupati.
Will we rename Bharat if something happens to another leader at the National level?


We demand the withdrawal of the Ordinance of Renaming Kadapa District as YSR District by GoAP immediately.


//वेंकतादरीसमंस्थानंब्रह्मांडेनास्तिकींचना
वेंकतेसासमोदेवोनभूतोनभविष्यति//

//Venkatadri samam sthanam brahmande nasti kinchana,
Venkatesa samo devo na bhuto na bhavishyati//
(Source: Aditya Puranam and Varaha Puranam)

Gurnath Prakash
forHinduYuva
Sponsor
Gurnath Prakash gurnath@gmail.com
Links