Save Gus
265
people have signed this petition.
Add your name now!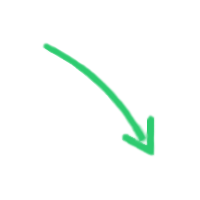 265

people

have signed.

Add your voice!
Maxine K.
signed just now
Adam B.
signed just now
Gus was born in a small village in Southern Afghanistan, where he lived with his Mother, Father, two brothers and sister. When Gus was 4 years old his father was murdered, leaving his older brother, Wahid-Ullah to look after the family and farm.
When Wahid-Ullah was 19 years old the Taliban insisted that he join them. When he refused to join them a group of men abducted him in the middle of the night. Gus returned home to find his mother in tears and his brother missing.
They found Wahid-Ullah's body outside their house a month later.
Within the week the Talliban contacted his mother notifying her that they wanted Gus. This time she didn't wait until they came for her son. With the help of the villagers she fled with Gus and paid an agent to take him away from Afghanistan. She assured him that he would be safe and that people would help him. After a horrific 2 month journey he arrived in the UK and was handed into the authorities where he was given leave to remain.
The UK adheres to the European Convention on Human Rights, which prevents us sending someone to a country where there is a real risk that they will be exposed to torture, or inhuman or degrading treatment or punishment. - Home Office UKBA
We pride ourselves on being a civilized society; a society that believes in basic human rights. If Gus is sent back to Afghanistan he risks inhuman treatment at the very least.
Gus is currently studying for his GCSE's at St Dunstan's Community School. He is a hard working modal student, who has been elected to be a Deputy Head of House, Senior Prefect and Mentor for younger children in the school. He is an empathetic young person who is always eager to help others.
"I now feel my situation to be a very valuable asset, as I can relate to new students coming into the school and can spot the signs of somebody being lost or lonely. I have overcome many issues in my time here and really enjoy St Dunstan's, I have made many friends and have a good rapport with my elders." - Gus
Gus didn't just learn the language in a short space of time, but the culture, the way of life. His whole demeanor has been affected by becoming a part of our community.
Gus is keen to complete his education, but on the 1st October he will become 18 and has been told he must return to Afghanistan. Sending him back will inevitably make him vulnerable and easily targeted. It is unbelievable that a young person who has escaped from such devastation should then be deported to a Country that threatens his freedom and life.
He is a member of our community; he belongs here and deserves to stay safe under the protection of our Country.
We believe that Gus has a right to remain in the UK; to complete his education; to rebuild his life.
Links