Save Fairfax County Winter Track
2694
people have signed this petition.
Add your name now!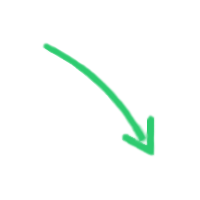 2694

people

have signed.

Add your voice!
Maxine K.
signed just now
Adam B.
signed just now
To: William Curran, Director of Student Activities Fairfax County Public Schools Dr. Jack Dale, Superintendent Fairfax County Public Schools Members of the Fairfax County Board of Supervisors: We, the undersigned, hereby express our disagreement with the proposed elimination of the Fairfax County Public School Winter Track Program, as designated in Tier 3 of the Budget Proposal for Fiscal Year 2010. We strongly urge you reconsider your decision to eliminate the whole of this one sport, for the following reasons: I. This is the largest participation sport in the winter sport season for public school athletes (2735 athletes). It is the largest participation sport for females(1,165) and the largest participation sport for minorities. Only football in the fall (3,449), and outdoor track (2,847 male and female) get greater numbers. (All based upon 2007-08 numbers, as reported by the VHSL). It makes no sense to make cuts for so many athletes, when there are very few alternatives for most of them. II. Track promotes physical fitness for our student-athletes, and provides them with a positive environment during the winter season. Given the other sports offered in the winter season and their limitations, and the absence of any sort of club system in the county, there is no other viable alternative for these athletes from November through February. III. Track teaches positive life lessons including dedication and commitment, teamwork, and sportsmanship. Track provides a structure for many athletes who don't have anywhere else to go. With this structure, many athletes also use it to frame their schedules and focus on their academics with their time limitations. It also serves as a positive social alternatives to many of the destructive behaviors which take place with regularity on the weekends, when track athletes might otherwise be at meets or preparing for them. IV. Elimination of this sport may harm the Northern Region's spring track programs, and also deprive teams and individuals of the opportunity to find success, thereby building upon our winning traditions, and the individual satisfaction of achieving our dreams. At the state level, boys track has won 18 of 52 state titles; for the girls' teams, Fairfax County teams have 14 of the 27 team titles awarded since 1982. These are achievements which may last a lifetime, in the memories of the athletes, coaches, families and communities involved. Without structured winter programs, it may be difficult for full programs to maintain both the fitness and competitive growth which often carries over from the winter season into the spring. As it pertains to quotes made by Mr. Curran in the November 20th edition of the Washington Post, it is NOT our fault that the county opposed building an indoor facility for the past decade-plus, and it is a fallacy to think that just because long-distance runners can participate in the fall, and that outdoor track exists in the spring, that we should not have equal opportunity to compete in the winter. High school sports, for many, represents the last opportunity for organized sports for student-athletes, and by claiming that other opportunities exist in different seasons belies the fact that we should have every right to continue competing in the winter season, when there are no other school, community or club options for our sport. We, the undersigned, are opposed to the complete elimination of any sport in Fairfax County. We recognize that the economic situation today may be in dire straits, and that some cuts may need to be made. We would point out that many neighboring counties have dealt with this situation without any elimination to their sports programs, and would suggest that if cuts are made, they are made in small increments to all sports, and not single out particular sports. We have leaders within our sport who would be very content to offer suggestions on how to implement such changes equitably, but whose ideas have gone virtually ignored or unconsidered. As athletes, parents, coaches, officials, alumni, and concerned Fairfax County citizens, we stand steadfast in our position that it is fundamentally wrong to eliminate Winter Track, and as such, we pledge our relentless resolve to see this crisis through until this erroneous suggestion is changed.
Sponsor
This petition is supported by interested coaches and supporters from the Northern Virginia Cross Country/Track & Field Association (including all Fairfax County Public Schools). We represent the needs and concerns for all student-athletes and supporters for winter track, current, past, and future. We are also supported by the Friends of Indoor Track (FIT) who have lobbied for support for this sport since the mid-1990s. If you have any questions/concerns or suggestions regarding this petition, or this issue, please contact Dr. Matt Gilchrist (NVCCTFA Secretary)at MTGilchrst@aol.com or Michael Kiernan (NVCCTFA President) at kiernan.michael@gmail.com.
Links
Northern Virginia Cross Country/Track & Field Association Website- http://www.nvcctfa.com- Milestat.com- http://www.milestat.com- Home of Virginia Track & Field Save Fairfax County Winter Track Group- http://www.facebook.com Fiscal Year 2010- Fairfax County- http://www.fairfaxcounty.gov/government/budget/ Washington Post Article- November 20, 2008- http://www.washingtonpost.com/wp-dyn/content/article/2008/11/19/AR2008111903718.htm