SAVE DEMOCRACY AT ESSEX UNI !
214
signers.
Add your name now!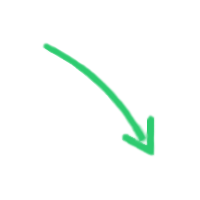 214

signers.

Almost there!

Add your voice!
Maxine K.
signed just now
Adam B.
signed just now



WHAT HAS HAPPENED:

-The Sabbatical elections of 2011 saw a record-breaking turnout of over 3500 people.
-The students exercised their democratic right and elected the whole of the Yes Essex slate by landslide.
-These results were announced on 11/02/2011.
-On 23/02/2011, the 7 "Yes Essex" candidates were disqualified during a closed-door meeting without any consultation from the students.

-On 14/03/2011, all 37 candidates from the Non-Saab slate "Revolution Essex" were also disproportionately disqualified.

-A petition for EGM (Emergency General Meeting) ,to openly discuss the matter, of over 100 student signatures was handed in to the Essex SU President, in the correct format and with the valid number of signatures. Despite all this, the President did not call an EGM.


- No help by the SU is being given to the disqualified candidates with their appeal.
-Comments ,from students, denouncing the injustices are also being deleted from the Essex SU website

.

WHY THIS IS AN ATTACK ON DEMOCRACY:

-The decision taken is against the Education act 1994 Part II, Section 22;2; m and n.

-The recount of the vote will disregard up to 1568 votes of students.

-There was no platform for defense against the ruling of the disqualification made in a closed-door meeting that lacks transparency for students of the University.

-There has not been any substantial evidence shown to the Yes Essex slate/Revolution Essex Slate or the students of the University of Essex.

-There has been no precedence of such action despite similarities over previous Sabbatical elections.

-Election Committee has been described as being biased by the students.

-Most importantly, the students have lost their democratic voice, feel violated and have lost faith with the Student's Union.

OUR DEMANDS:

-We, the undersigned, are calling for an Emergency General Meeting

(EGM) as well as an open, independent investigation that upholds the

students' right to decide what should happen.

-We oppose closed-door meetings, for our Students' Union needs to be open, democratic and accountable for its actions.

-We demand that certain parts of Schedule 2: Election Regulations be suspended as they are incompatible with the basic human rights of Free Trial and Free Speech.
-It is vital we ensure that all student voices are heard.
-We need to take a clear stand against this attack on democracy.
-We demand transparency in the Union and demand the reversal of the Returning Officer's undemocratic decisions.


This is a STUDENTS union FOR THE STUDENTS! We will not tolerate decisions being made without being consulted.



Links