December Graduation for LU's School of Nursing
329
signers.
Add your name now!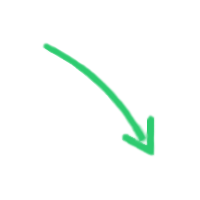 329

signers.

Almost there!

Add your voice!
Maxine K.
signed just now
Adam B.
signed just now
March 26, 2018

Dear Dr. Ronald E. Hawkins,
It was to our great disappointment when we learned that the December graduation ceremony for the School of Nursing at Liberty University had been cancelled moving forward. As future leaders of the nursing profession, we have been bred into advocates for our patients, our communities, our profession, and ourselves. We have a duty as well as a choice to be a voice of change for current and future nurses who attend Liberty University.
With respect to undergraduate nurses, the history of the Nursing Pinning ceremony is one of tradition. Dating back to the first U.S. ceremony in 1880, the pinning ceremony is not just a ceremony. Instead, it is a meaningful experience symbolic of the rigorous experiences nursing students have endured in order to become part of the most trusted profession around the world. The pin is awarded to students who have completed the educational requirements in order to sit for the state licensure examination and begin their nursing practice, which has historically occurred before the licensure examination. It has been brought to our attention that pinning has been previously, though recently, removed from the nursing graduation ceremony due to time. Whether that was a department decision or provost decision now completely removing the December graduation eliminates this opportunity and traditional celebration all together for those students graduating in December, who many of which have taken additional steps towards an accelerated degree.
For graduate nursing students and more specifically the Doctor of Nursing Practice and Family Nurse Practitioner students, postponing the December graduation is not as much of a threat to tradition as it is an utter disappointment to one of the newest graduate nursing degrees offered at the university. The timing of your cancellation of the December graduation, as you know, falls on the second year this program has been in existence. The students who have dedicated their lives the past three years in pursuing this degree have been looking forward to this December ceremony from the start of the program, as this is a pivotal moment in their lives in declaration and celebration of their terminal degree. So while these students will graduate in August of 2018, their ceremony will not be held until May of 2019, almost one year later which not only diminishes the joy of graduation but hinders the significance of this distinguished degree.
In your point of view, the graduation ceremony is not cancelled, but simply postponed. However, from our point of view, you are stripping away opportunities to celebrate nursing specific accomplishments, threatening tradition, and creating reasons for alumni to distance themselves from the support of this university in the future. This will be a consideration for prospective students considering Liberty University's School of Nursing in the future and while a shift in undergraduate admissions may not be seen, we fear this reduction will be demonstrated in the doctoral programs which are just beginning to blossom.
We are proud to be a part of the School of Nursing at Liberty University because we believe in the strength of the programs and the quality of the nurses, nurse practitioners, and nursing leaders it sends out into our communities, this great country, and God's Kingdom internationally. We, however, are not proud of the decisions made on our behalf to cancel December graduation for the School of Nursing and it is imperative that you hear our collective voices as we stand in agreement against this decision. Please find the attached petition signed by current Liberty University undergraduate and graduate nursing students as well as nursing alumni, friends, and family.
We pray you would consider this letter and our voices in reinstituting the December graduation for LUSON or working with us to find a suitable solution. Thank you for your time.
Sincerely,
Alumni, Current Students, Friends, and Family of LUSON