Save Children From Drunk Drivers
348
people have signed this petition.
Add your name now!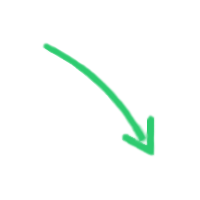 348

people

have signed.

Add your voice!
Maxine K.
signed just now
Adam B.
signed just now
To Whom It May Concern:

Let me tell you about my son Frankie. He always does his home work and has very good grades, has a job and has never missed a day until this fateful day in September. He just loves to spend time with his sister, brother and nephews and with Mom and Dad .....He is doing well. My son Frankie was hit by a drunk driver on Tuesday 09/07/10 my son, who is 16, and just got his license 3 weeks prior. He had his seat belt on, which saved his life. He rolled his Dad's GM truck 3 times, and the police arrested the drunk driver at the scene. This man also had a 20 pack of beer in his car at the time of the accident. I have all the pictures if needed. What we are trying to do is to change the law and we want to have this man put away as long as we can . My son is 16, had his license 3 weeks he will live with this fear for the rest of his life. He wanted to know what he did wrong, nothing, he did nothing and he is being punished for the rest of his life. My son called me at 8:06 to say he was going to be on his was home from work and I got the call at 8:12 my son crawled out of the car that rolled 3 times and the first thing he did was call me to say "don't worry I am fine but you need to come up to Buffalo Rd I just got in a accident Mom." In 6 minutes we almost lost our son. Frankie is one of the lucky ones. What about the next child, will they even live to ask "what did I do wrong." Please I ask you ,this is our son, our baby, put this man away and some how he needs to tell my son why he drove drunk and almost took a life that day. People who drink and drive are playing Russian Roulette with theirs cars and our children's lives
We are having a hard time with this I can't stop thinking , Frankie did nothing wrong. David E. Breeding got in his car knowing he was drunk, knowing he could kill that night, he aimed it at our son as if he was pointing a gun to his head, and he has to be stopped. Please help us get justice for what he has done to Frankie. Please don't let him take some other children's lives it's only a matter of time before he does. It is a felony to drive drunk and have a minor in the car, we want to make it a law to drink and drive and hit a minor, results in the same harsh penalty. We have to watch out for our children and it takes a community to do it; so we ask for your help… Thank You from a very concerned Mother and Father.
Please see our website at: savechildrenfromdrunkdrivers.com
Please see our interview on YNN News at the following link:
http://rochester.ynn.com/content/518998/family-pushes-for-tougher-dwi-law-after-teen-s-crash/
Please look at this News clip, it's very disturbing:
http://rochester.ynn.com/content/519291/perry-woman-killed-in-crash--driver-charged-with-dwi/
THANKS TO ALL:
SIGNING YOUR NAME IS ABSOLUTELY "FREE"!!! THERE IS A POP-UP AT THE END TO ASK IF YOU WANT TO SUPPORT THE WEBSITE. YOU BY NO MEANS ARE OBLIGATED TO DO THIS AND JOYCE AND I ARE NOT ASKING FOR ANY MONEY AT ALL.....!!!!

Please sign your name
if you would like to support this new law

Joyce Valente
Anthony Valente
Links