STOP Proposed Text Amendment Changes To Nightclub, Bar, Lounge, and Restaurants in Charlotte, NC
1308
signers.
Add your name now!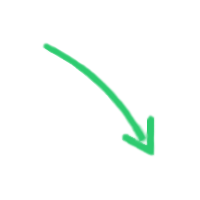 1308

signers.

Almost there!

Add your voice!
Maxine K.
signed just now
Adam B.
signed just now
Fellow Charlotte, NC Citizens and everyone else who has ever come into Charlotte to a bar, lounge, restaurant, or nightclub or whoever plans on continuing to do so, please help us stop the madness (ONCE AGAIN).
It seems that are beloved elected officials have once again taken it upon themselves to go against their job descriptions. They (ONCE AGAIN) are now trying to (ONCE AGAIN) undermine not only small business owners in Charlotte, but also everyone inside/outside of Charlotte who goes out to restaurants, bars, lounges, and nightclubs located in Charlotte. They are trying to put a stop to music INSIDE a business after midnight if they are located within 400' of a residentially zoned neighborhood.
As we all know, Charlotte is a city of neighborhoods, always has been, always will be, despite the continuous efforts of Charlotte City Council to selectively choose to promote only the downtown area, while the other hand selectively attempts (ONCE AGAIN) to undermine small business owners of great/not-so-great (this is subjective to each individual and it doesn't matter if you like a business or not, they still have rights) businesses all over the various neighborhoods of Charlotte.
For example, the following entertainment oriented neighborhoods of NoDa, Plaza Midwood, Elizabeth, Dillworth, Montford Drive, (INSERT NAME OF NEIGHBORHOOD HERE) etc. etc.
will no longer be able to have music in their bars & restaurants after midnight if this passes city council. We are not talking about live music, just a jukebox! They have several other terrible objectives set out in their proposed changes as well.
Additionally, this brings up many constitutional issues with it as well.
By signing this petition, you are not only voting 100% against their proposed changes, but you are also voting for the Save Charlotte Music (SCM) to put together, not the City of Charlotte - because ONCE AGAIN they have proven ineffectual of doing that, a committee of peers that truly represent the stakeholders that would be affected if these proposed changes were to go through. SCM is happy (ONCE AGAIN) to volunteer our resources to help coordinate stakeholders from different areas throughout Charlotte that would be affected by these grossly unconstitutional, economically disadvantageous/stifling/crippling, small business suppressing changes, in an effort to help guide and develop a solution that works for not only small business owners, for the patrons who support them.
Thank you Charlotte! - Don't forget to CALL AND EMAIL your respective City Council Representatives, as well as the Mayor's office as well.
Footloose was a great movie, but none of us should have to live like that. And besides, the 80's are over anyways.
Cheers,
Save Charlotte Music