Save Bewdley Bank & Fire Station
339
people have signed this petition.
Add your name now!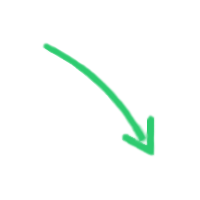 339

people

have signed.

Add your voice!
Maxine K.
signed just now
Adam B.
signed just now
We have received a letter from HSBC, confirming that our one and only bank in Bewdley will be closing in January 2016.

As quite a few of the businesses, residents and visitors use HSBC, some of us on a daily basis rely on being able to pop into the bank, to get change, pay and withdraw money.

They call this progress? The powers that be are slowly but surely sucking the life out of our beautiful town.

How are they expecting a small town like Bewdley to be able to cope without a Bank?

This is a complete disgrace, do not let our town suffer and help us!


They are trying to move our Fire Station - 3-5 miles away from Bewdley. That will at least double response times, get rid of all the retained Fire Fighters in Bewdley as they will no longer be in the correct catchment to apply.
As most of the town is timber framed, do they really think this is a wise move? The more remote areas, how long are they expected to wait for a potentially life threatening fire or accident for them to arrive.

They are putting YOUR life at risk here, we need to act NOW!

WE NEED YOU! Make sure you sign your name and help us show your support for Bewdley!

Please help us!

We are about to loose our final bank in Bewdley, they are trying to close our Fire Station....what is next?

It doesn't need to be just the people in Bewdley. What about the outside area's which use Bewdley as their local bank, local town. The trades people here that use the banks. Do we all not matter because we are not quite adding up to their spreadsheet figures. Then talk to the town about it, don't make a decision without consulting those who it affects. Head of HSBC it doesn't affect you sat a million miles away from Bewdley but what about US. Maybe if you closed your only bank in your town, would you have something to say about that? Of course not, because that would never happen. How many customers do you wish to loose? You had the monopoly when Barclays closed, yet rather than help us - the local bank for local people as you state, you close, without even a mention to your LOYAL CUSTOMERS, TOWN AND SURROUNDINGS. Cowardly way out, send out a letter, stick a notice in your windows. What about the staff that now have to face the angry customers every day whilst you sit back and do nothing. Are you going to accommodate their jobs, or have they to suffer as well. Scale down the bank, reduce the hours, the size of building etc but DO NOT CLOSE.

Soon there will be nothing left and we will look like Kidderminster high street, no shops and no trade. We do NOT want this to happen.

All it takes is all of us to make a stand of what they are doing.

I will not let this go without a fight and I know we have the support from the local businesses and council to do so.

SAVE OUR TOWN!

HSBC Lease runs until 2023 - Will this sit empty until then?
Barclays Lease runs until 2027 - Again, empty until then?