Save Star Wars Galaxies from the CURB
294
people have signed this petition.
Add your name now!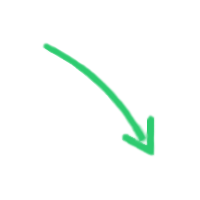 294

people

have signed.

Add your voice!
Maxine K.
signed just now
Adam B.
signed just now
We, the undersigned, oppose the upcoming \"Combat Update and Rebalance\" (CURB) for the online MMORPG known as \"Star Wars Galaxies\" (SWG) by the developers at Sony Online Entertainment (SOE) This latest, planned, \"update\" is in reality an entire redesign of the actual core of the game itself. This, in-turn, is forcing those who have already paid for the game, and their monthly subscriptions to actually get something _other_ than they have chosen to pay for. So much of the system is being altered that SOE could very easily market an entire seperate product, calling it SWG2, and leave the existing system as-is. The CURB is actually changing the entire aspect of the game itself by simply dumbing-down the entire system for the sole purpose of attracting more players. However, what\'s actually occurring is people are already starting to cancel their accounts as they experience the CURB on the SOE TestCenter servers, as they realize things are so \"easy\" now, that the game is boring, and too simple to be enjoyable. Combat is boring, all player combat professions have gotten weaker, and even Jedi characters are no longer the powerful beings one would expect (I am _not_ a Jedi in-game, but Jedi should be the most powerful template none-the-less). They even have the nerve to remove the few remaining aspects of the Star Wars \"feel\" from the game, right down to the sound effects of blaster fire, and combat itself, and replace them with something that makes the online environment no better than an online cartoon. The daily poll towards the likeability and enjoyment of the CURB averages between 65% and 90% for \"poor\", so one would gather that the folks at SOE would realize they are making poor choices, and should be listening to their customer feedback. Regardless, they have stated the CURB _will_ go live on the 5th of May 2005. We ask that Sony Online Entertainment and Lucas Arts choose to refrain from publishing to the live game system of Star Wars Galaxies this CURB. If George Lucas could only see what the folks at SOE are offering to the public with this CURB, and still marketing the game as a way to \"immerse yourself in Star Wars in a way you\'ve only dreamed!
Sponsor
The petition sponsor is a current subscriber to the Sony Online Entertainment MMORPG Star Wars Galaxies, holding two current accounts and has been an avid Star Wars fan since the original film.
Links
http://starwarsgalaxies.station.sony.com/ http://forums.station.sony.com/swg/boardboard.id=in_testing