Vote no to Anti-Family or same-sex marriage legislation.
123
people have signed this petition.
Add your name now!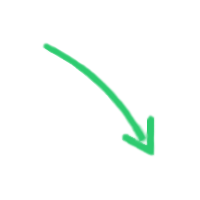 123

people

have signed.

Add your voice!
Maxine K.
signed just now
Adam B.
signed just now
For many years outspoken minorities have eroded the time tested family values that have been the backbone of our society. These family values and the continuation of a civilised society are under threat today. Some of these minorities have claimed that all people should accept socially destructive lifestyles and the government legislation and school curriculum, that upholds them, as normal and without complaint, under the guise of tolerance. Tolerance of socially destructive behaviour will not make it non-destructive, any more than tolerance of the Atom Bomb will render its explosive power impotent. If society is to ever \'get well\', society and governments must lend their support to the natural family. The natural family consists of a man and woman who are married, and any children they may have, whether genetic children or adopted. The stability found in a home where a man and woman love each other and honour marriage vows is the place where the best and most effective rearing of children for a strong society will take place. If governments will accept this simple truth and actively promote those measures that will encourage marriage between a man and woman, and encourage procreation only within marriage, it will have made greater strides to combat the social decline than by any other method or programme. Every child has a right to be reared and nurtured in love by a man and woman that honour marital vows. This petition will be sent to the leading political figures of the USA and the UK. Speak now to uphold the time tested values of the natural family by pledging to NEVER vote for a Politician that supports Anti-Family or same-sex marriage legislation.
Sponsor
Visit us: http://www.familyfortress.org.uk FamilyFortress is a purely voluntary organisation. It\'s primary aim is to provide a public platform to stand up for the needs, rights and benefits of the natural family. We encourage an active awareness of the world at large and decisions being made in places of power that may directly affect the natural family now and in the future. FamilyFortress is not a militant fundamentalist group, nor is it a political party, instead FamilyFortress aims to promote those measures that will protect and build a strong society by building strong families. It\'s basic premise is - if you protect the natural family, you protect society.
Links
http://www.familyfortress.org.uk http://www.worldcongress.org/ http://byubroadcasting.org/marriage/