SAVE BLEACH ORGY!!!!
139
people have signed this petition.
Add your name now!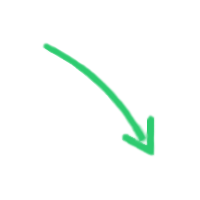 139

people

have signed.

Add your voice!
Maxine K.
signed just now
Adam B.
signed just now
OMG ADULT SWIM!!!1 We the undersinged are teh REAL and TRUE fans of BLEACH on AS!!! We demand that u listen 2 us and give us what we NEED to continue 2 luv our whow as much as we do!!!!1 In eps 27 (or maybe 28, I forget) thereis a critica. seen that MUST NOT B CUT!1!!!!11 Anyoe who has seen the show knows what seen I mean, it is cruchial and the show is just not right w/o it!1!!!!! Yes, we know its a lil racy, but that\'s why u have teh TV_MA rating!1!!11!! U r ADULT Swim, & we know that tis is why u have Blech 2 begin with!1!!1!! So give us adults what we want 2 see!1!111!! Just DO NOT EDIT THAT SENE!1!!! THE STAKE OF THE HAWTNESS OF THE SHOW IS AT STAKE!1!!11 Do u know what will happen if u edit that seen Well we have sumthin 2 show u!!!1! This is teh artistic representaton of that horrible horribal day!!1! PLZ ADULT SWOM SAVE TEH SHINNYGAMMY ORGY!1!!!11 NO EDITATION W/O REPRESENTATION!11!! HAWT BELACH BOIZ and I guess babez 2 tho i\'m not gay BELONG ON TEH TV W/O EDITS!11!!11! Signed, Cille
Sponsor
Um...the WHOLE ASMB. Totally.