Save Zanyar and Loghman Moradi's lives.
281
people have signed this petition.
Add your name now!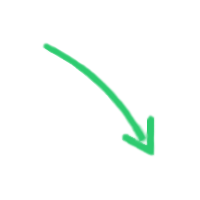 281

people

have signed.

Add your voice!
Maxine K.
signed just now
Adam B.
signed just now
Dear Mr. António Guterres, Secretary-General of the United Nations,
Mr. Zeid Raad Al Hussein, United Nations High Commissioner for Human Rights,
Mr. Javaid Rehman, U.N. Special Rapporteur on the Situation of Human Rights in Iran, and
Ms. Federica Mogherini, High Representative of the European Union for Foreign Affairs and Security Policy
CC: European Unions Human Rights Commission, Amnesty International, and Human Rights Watch
Zanyar and Logman Moradi have been incarcerated for ten years in the Gohardasht Prison of Iran. During their 9-months solitary confinement in the Sanandaj Intelligence Office, they were severely tortured and threatened with rape.
Zanyar and Loqman have repeatedly reported that they were imprisoned as hostages to arrest the political activist Eqbal Moradi who is Zanyar's father and Loqman's uncle. The interrogators and security guards have told the prisoners that upon Eqbal's surrender, they would be released.
Iran's main target, Mr. Eqbal Moradi was assassinated on Tuesday, July 17, 2018, in Panjuin, the Kurdistan Region of Iraq. The victim who used to be a threat to the Islamic Republic because of his beliefs and activities to protect human rights is no longer alive and therefore there's no reason to hold the two young man as baits anymore.
In addition, Kurdistan Province Intelligence agency has accused the prisoners of being members of a Kurdish opposition called Komale and having murdered the city of Mariwan's main clergy's son [Imam-Joma]. For these baseless accusations, the young men have been placed on death row.
Zanyar and Loqman have provided evidence that shows they were not in town at the time of the murder. Also, the intelligence agency has ignored the Hiwa Tab's confessions to murder, a former Revolutionary Guard's group.
Please note that shortly after the death of the Clergy's son, 6 members of Hiwa Tab group were arrested for having killed more than 300 border couriers (Koulbar), farmer and civilians. The State declared that the 6 were executed in Mariwan but some citizens report having seen the supposedly executed continue their life.
Moreover, the second charge of "Enmity against God" for having joined an opposition- a charge vehemently denied by Moradis- does not match Iran's 1392 law whose article 288 says if the detainees were not armed, they should receive maximum 5 years imprisonment.
Even though the prisoners were detained before the new law was passed, article 10-b of the "la-haq" says their cases need to be reviewed in light of the new laws.
We political, civil and human rights activists ask you to please free Zanyar and Loqman Moradi through negotiations and diplomacy. These two young men have already lost a decade of their life in prison and have recently lost their father and uncle. The only cure for their tremendous suffering would be freedom.
Sincerely,