Save your right to make vaccine choices for your child. Oppose HR 2232
160
people have signed this petition.
Add your name now!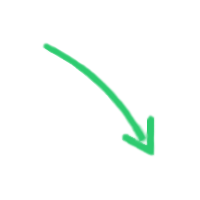 160

people

have signed.

Add your voice!
Maxine K.
signed just now
Adam B.
signed just now
Citizens of the United States,
We are in danger of losing our right to make critical decisions about our children's health concerning vaccination. Whether you are for or against vaccinating, it should still be EVERYONES right to choose what happens to their child medically. PLEASE, if you want to keep your right to make critical decisions like these for your child, sign this petition to get the below letter in front of Congress Member Frederica Wilson and as many other legislators as possible. We need to let them know that we OPPOSE HR 2232 (Vaccinate All Children Act).
Congress Member Frederica Wilson
18425 NW 2nd Avenue, Suite 355
Miami Gardens, FL 33169

Date: November 23, 2015

Dear Congress Member Wilson:
I am writing to you because I am concerned about the allegedly fraudulent research at the CDC regarding the link between vaccines and autism. Have you seen the book, Vaccine Whistleblower: Exposing Autism Research Fraud at the CDC? It includes transcripts of taped conversations between Dr. William Thompson [17 year CDC veteran, and author and coauthor of all three of the leading CDC studies that supposedly exonerate vaccines as a cause of autism: DeStefano 2004, Thompson 2007, and Price 2010] and Dr. Brian Hooker [Phd in Biochemical Engineering and father of a vaccine-injured child] about fraudulent research at the CDC.
Dr. Thompson has admitted that the DeStefano study results actually showed that many children do regress into autism after vaccination, and that black boys have a 340% greater likelihood of developing autism from the MMR vaccine, if given on the CDC-recommended schedule before the age of three, rather than being delayed. He stated that this data was intentionally omitted from the published article: 41% of the study subjects were dropped from the final version so that this link would not be revealed.

As your district has a very large black population, this data - that was intentionally omitted from the published research - should be of great importance to you, as it is to your constituents.

Dr. Thompson has submitted 100,000 CDC documents regarding this fraud to Congressman Bill Posey. He has invoked the protection of the Federal Whistleblower Statute, and wants to be subpoenaed by Congress so he can give testimony under oath. Congressman Posey's request to Congress for a Thompson subpoena can be seen here: http://www.c-span.org/video/?c4546421/rep-bill-posey-calling-investigation-cdcs-mmr-reasearch-fraud.

Dr. Thompson's admission has caused quite an upheaval in the Black community, where autism rates are twice as high as for white communities… (and 50% higher for Hispanics). (https://www.autismspeaks.org/science/science-news/regressive-autism-reported-twice-often-among-african-american-children).

These allegations throw into doubt the constantly repeated mantra that "vaccines are totally safe." The fact that the Vaccine Court (established by Congress in 1986 to remove all liability from pharmaceutical companies for any harm caused by their vaccines) has paid out over 3.5 billion dollars to people who have been injured by vaccines, is proof that vaccination is NOT without risk. In addition, the U.S. Supreme Court ruled in 2011 that vaccines are "unavoidably unsafe." [Bruesewitz v.Wyeth LLC, 131 S. Ct. 1068, 179 L.Ed.2d 1]

I am requesting that you withdraw your bill, H.R. 2232 Vaccinate All Children Act of 2015, until Dr. Thompson testifies before Congress, and the fraud at the CDC is investigated and cleaned up. Then new studies need to be done, with the true results published!

I am also requesting that you contact Rep. Chaffetz, head of the House Oversight and Government Reform Committee, to ask that Dr. Thompson be subpoenaed to appear before Congress. Please be insistent about this. Regardless of one's views about vaccines, we need to be able to face the facts squarely regardless of where they lead. Where there is a risk, there must be a choice. The CDC has hidden the very real risks inherent in vaccines for over a decade

This is a very important issue to me and to millions of others. Please truly be a Representative for me, and insist that the truth come out.

Sincerely yours,

Concerned Citizens of the United States of America