Save Your Child's Health in One Step
230
people have signed this petition.
Add your name now!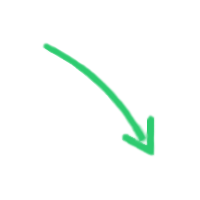 230

people

have signed.

Add your voice!
Maxine K.
signed just now
Adam B.
signed just now
Children are the most important gifts we could have, and most parents' priority is to keep their child safe and healthy. But would you skip the most important step that ensures both safety and health?
Skipping vaccinations can cause diseases detrimental to a child's health, and can, in some cases, result in death. The scary part is that such diseases are very common in our daily lives. However, vaccinations prevent us from actually acquiring them.
Think about it: school, daycare, a friend's house, or even our own home. These places are seemingly safe and trustworthy, but the reality is there are germs and bacteria surrounding your child everyday!
Statistics show that most illnesses are contracted at schools, especially elementary schools! If one child is sick in the classroom, it is more than likely that your child will begin to develop symptoms as well! IT'S ALL TOO COMMON!
Vaccinations prevent illnesses and keep nasty diseases at bay, and they are NOT harmful to your child!
The connection between vaccines and mental health issues has been DEBUNKED!
Doctors have confirmed on numerous occasions that vaccines DO NOT cause diseases such as autism, Type 1 diabetes, or asthma.
The scare began when a British surgeon named Andrew Wakefield created an "anti-vaccine" movie in 1997. Since then, his study and logic has been completely discredited!
Severe allergic reactions are also extremely uncommon! Experts say we are 100 times more likely to be struck by lightning than to have a severe allergic reaction to a measles vaccine.
Our technology and science behind medicine has significantly advanced over the years. Vaccines are mostly made of water and antigens, and ingredients such as formaldehyde, aluminum, and thimerosal. Although potentially dangerous in large quantities, the doses in vaccines are significantly smaller. In fact, children are exposed to more aluminum in breast milk and infant formula than they are in vaccines. Thimerosal, a mercury compound, has been either removed completely or reduced to trace amounts since 2001 to calm public outcry, even though it was never proven to have any negative effects to patients.
Cases claiming that vaccines were connected to their child's mental health have also been discredited and proved not to have been caused by vaccinations.
The FDA requires a minimum of 10 years of testing for all vaccines before they are officially licensed. They are further monitored by the CDC and the FDA to ensure the vaccines and the ingredients used in the vaccines are safe.

Leading medical departments and organizations such as the World Health Organization and the US Department of Health and Human Services continue to make claims stating, "Vaccines are very safe, and are some of the safest medical products available."
Social media has promoted anti-vaccines and has caused many parents to stay away from vaccinating their child. Do not let the media fool you.
THE PROOF IS THERE! Vaccinations do more good for your child, and without proper research and understanding, your child will continue to be at risk.
Vaccines should be mandatory with no exemptions, ESPECIALLY for children.
DO NOT miss the one step that can potentially protect or save your child's life.
In order to prevent outbreaks of serious viral diseases in schools, we must enforce the mandatory administration of vaccines to public school students. Mandatory vaccinations are important to ensure the health and safety of children and adults alike. Vaccines impact the health and safety of all people, however, this petition specifically targets the parents that have the official say in whether their child is vaccinated. The federal government should mandate legislation that requires all states to enforce vaccination in public schools, with minimal exemptions. The goal of this petition is to spread awareness about the positive impact vaccines implement on our societies, in an effort to maximize the rate of vaccination among public school students.