SAVE YOSEF AND AZIZ FROM LOSS AND DEPRIVATION
260
people have signed this petition.
Add your name now!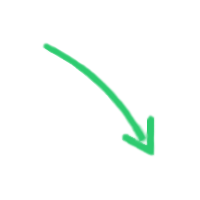 260

people

have signed.

Add your voice!
Maxine K.
signed just now
Adam B.
signed just now
YOSEF AND AZIZ STORY

THIS IS THE STORY OF TWO BOYS, YOSEF AGED 12 AND AZIZ AGED 8, WHO MOVED TO THE UK IN 2012 WITH THEIR PARENTS LOOKING TO SETTLE AND HAVE A SAFE LIFE HERE NEXT TO THEIR UNCLES AND THEIR COUSINS, YET THE HOME OFFICE REFUSED THEIR APPLICATION FOR FEES WAIVER AND ASKED THEM TO PAY AROUND £12 000 THE APPLICATION FEES AND THEN APPLY FOR LEAVE TO REMAIN IN THE UK.




- £1,033 for each LTR application every 2.5 years = £6.198

- £400 per person per year for the NHS health surcharge = £6000

- Total to apply to stay here is £12.198

THE FAMILY

The family of six, the father LASSAAD, the mother HELA and 4 boys, YOSEF, AZIZ both born in ITALY, then GHALI aged 5 and HARUN 4 years old; both born in the UK. The family appears to be well established within the UK and have reportedly resided here for more than 7 years. The family has good links to the local community (Including Lassaad coaching at a local youth football team.) LASSAAD has two brothers who reside here with their families, who have been a great emotional support to the family and are said to be very close to the four children. The family speaks fluent English, LASSAAD and HELA also read and write English too.

LASSAAD is qualified as an Engineer and HELA has qualifications and experience in complementary therapies, such as massage.

YOSEF AND AZIZ EDUCATION

YOSEF started his primary education here, and is in Primary 7 at his local school where he is achieving academically, has close friends and has excellent attendance. He won a good citizenship award for his efforts. YOSEF loves attending his school and for most of his living memory has resided in the UK (Dumfries) . He has become accustomed to the culture and life style of the UK and views himself as being British, and speaks of course English, or Scottish as it sometimes sounds. AZIZ is attending same school and he is in primary 3 and like his older brother is settled, and has good attendance and is making good progress. Ghali and Harun are in same school nursery too.

YOSEF HEALTH

YOSEF has a diagnosis for coeliac disease, which is a common digestive condition where a person has an adverse reaction to gluten. It is imperative to his health and development that he follows a strict gluten free diet. Eating even tiny amounts can trigger symptoms of coeliac disease and increase his risk of developing the complications as Malabsorption, Malnutrition and Cancer. YOSEF'S health care is overseen by his GP and paediatricians at his local hospital.

APPLICATION FOR LEAVE TO REMAIN

Since 2015, the home office refused their applications for leave to remain in the UK and asked them to leave the country or to pay the application fees (£12000) and reapply again.The family can't go back to Tunisia, everyone knows the situation over there and that it's an unsafe choice for any family to go back to. After revolution, everything has changed, no more safety, no more job opportunities, high poverty levels and it will be very difficult for a family with 4 children to start and settle there and to meet their basic food needs where an absence of employment prospects would prevent LASSAAD and his family from integrating in their country. In addition YOSEF'S health condition, where he has to stick to a gluten free diet, matched with his asthma, treatment wise, will not be matched in Tunisia.

YOSEF and AZIZ have naturally been very upset and they doesn't want to go back to Tunisia as they have never lived in Tunisia and they can not speak Arabic, only English. Also they doesn't know anyone there, they love attending their local primary school. Both boys are particularly anxious about having to move away from their school and their friends and the possibility of returning to a country that they have little concept or connection to.

THE FAMILY MESSAGE

"Being under threat of removal or deportation is the worst situation you could be in"

Our message to our friends, to our community and to all the people believe that we should stay here; we need your support and solidarity by: write/type personal letters to the Home Office supporting our case.

https://m.facebook.com/story.php?story_fbid=2106656349638675&id=1473395609631422

https://www.facebook.com/EmmaHarperMSP/posts/74839...


https://www.facebook.com/DGRefugeeAction/posts/210...

https://www.facebook.com/lauramoodiedeeandglenkens...

https://www.facebook.com/saved/?cref=28





Because this situation is not our fault, the fault is totally with the Home Office and its immigration laws

There is never a guarantee that a campaign can succeed. There is never a guarantee about winning anything in immigration law. All you can do is fight.However, many years of experience have shown that campaigns and public support can put pressure on the Home Office and that cases can be won in this way.A campaign is there to help us win the case. However, it can also give us tremendous personal support and strength. A campaign can help us survive the pain and misery of the threat of deportation or removal.

TAKE ACTION ( case number S1774077)

1. Write a letter of protest to the Home Secretary, Sajid Javid . If you
are sending letters or faxes, remember to sign and date the letters. If you
receive any response from the Home Office, please let us know via
yosefazizsbita@gmail.com/Contact Petition Sponsor

The Right Honourable Sajid Javid MP

Secretary of State for the Home Office

2 Marsham Street

London SW1 4DF

Fax 020 7035 0900 (00 4420 7035 0900 if you are faxing from outside UK)

sajid.javid.mp@parliament.uk

pscorrespondence@cabinet-office.gsi.gov.uk

Privateoffice.external@homeoffice.gsi.gov.uk

CITTO@homeoffice.gsi.gov.uk

For international support from people In other countries, write to the British Embassy in your country.

2. Write to your local MP (case number S1774077)

Request that your local MP show their support for YOSEF & AZIZ case.

If you are sending letters or faxes,

remember to sign and date the letters. If you receive any response from your
MP, please let us know via yosefazizsbita@gmail.com/Contact Petition Sponsor

Please send the letter to the MP for the area in which you live. An MP will only take up an issue which effects or is a concern of the people living in their constituency. If you do not live in
the same constituency as YOSEF and AZIZ (DUMFRIES AND GALLOWAY)

you can still contact your MP

3. Sign the petition and show your support.