Save & Keep Whitney's Community Bench at Tedd Cemetry
407
people have signed this petition.
Add your name now!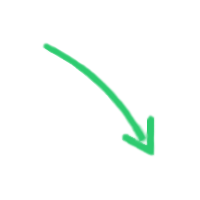 407

people

have signed.

Add your voice!
Maxine K.
signed just now
Adam B.
signed just now
The reason I had to start this petition is because My Mum & ourStepdadlost there Daughter...I lost my Sister, My children lost there Auntie & Godmother as did my otherSister and My Nephews, that is without mentioning other family members &an untold amount of friends, Whitney honestly was a huge member of our community, full on Love, Life & Truly Unique!!! I couldn't begin to tell you about Whitney Woo as I'm not allowed that many words but I hope you have got a hint?!
What I haven'ttold you is that Whitney Burnham (Woo-Woo to myself& other family members)was 18 years old & Died on Christmas Day2011 never openingher presents under the Christmas Tree...My Mother was to find her that morning & herStepfather tried painstaking to keep her alive until he could then beaided by ambulance crewsbut unfortunately to no avail. :-(
OUR EARTH BOUND ANGEL HAD GONE HOME!!!
We have been traumatised by the loss and will forever... so this iswhy we need asmany supporters as possible to help Save & Keep Whitney's Bench which was created & funded byour community and many of Whitney's younger friends as well as others...Please carry on reading below....
This petition is to get as many supporters as possible to sign up so it can try to aid Save/Keep Whitney's Special Community Bench at Whitney's Beautiful & Special Place in Teddington Cemetery!!! Due to an unfortunate mix up in communication there are problems which could seriously see the removal of Whitney Woo's Community Bench?!
PLEASE PASS ON TO ALL THE PEOPLE WHO SUPPORT THIS PETITON & ALSO WHO KNEW WHITNEY & NOW HAVE ONLY THE PLEASURE OF SHARING TIME & REMEMBERING SPECIAL MEMORIES WITH WHITNEY BY SITTING ON HER COMMUNITY BENCH. THANK YOU FOR ALL OF YOUR SUPPORT!!!... I WILL UPDATE WHEN & IF NEEDED!?!
MANY THANKS TONI
<div style="display:block; clear:both; text-align: left;">
<iframe src="http://www.ipetitions.com/widget/view/617899" scrolling="no" marginheight="0" marginwidth="0" style="width: 200px; height:145px; border:1px solid #cdced0; border-bottom:none; background-color:#e9eaeb;"></iframe>
<div style="text-align:center; font-family:Arial;font-size:11px; width: 196px; margin-top: -5px; padding: 7px 2px 2px; border:1px solid #364950; color: #fff; background-color:#364950; border-top:none;">
<a style="color: #fff; text-decoration:none;" href="http://www.ipetitions.com/start-petition">Petition by iPetitions</a>
</div>
<script type="text/javascript">
var _gaq = _gaq || []; _gaq.push(['_setAccount', 'UA-307455-4']); _gaq.push(['_setDomainName', 'ipetitions.com']); _gaq.push(['_setAllowHash', 'false']); _gaq.push(['_setAllowLinker', true]); _gaq.push(['_trackPageview']); (function() { var ga = document.createElement('script'); ga.type = 'text/javascript'; ga.async = true; ga.src = ('https:' == document.location.protocol ? 'https://ssl' : 'http://www') + '.google-analytics.com/ga.js'; var s = document.getElementsByTagName('script')[0]; s.parentNode.insertBefore(ga, s);})();
</script>
</div>
Links
  <div style="display:block; clear:both; text-align: left;">
<iframe src="
http://www.ipetitions.com/widget/view/617899
" scrolling="no" marginheight="0" marginwidth="0" style="width: 200px; height:145px; border:1px solid #cdced0; border-bottom:none; background-color:#e9eaeb;"></iframe>
<div style="text-align:center; font-family:Arial;font-size:11px; width: 196px; margin-top: -5px; padding: 7px 2px 2px; border:1px solid #364950; color: #fff; background-color:#364950; border-top:none;">
 <a style="color: #fff; text-decoration:none;" href="
http://www.ipetitions.com/start-petition">Petition
by iPetitions</a>
</div>
<script type="text/javascript">
  var _gaq = _gaq || []; _gaq.push(['_setAccount', 'UA-307455-4']); _gaq.push(['_setDomainName', 'ipetitions.com']); _gaq.push(['_setAllowHash', 'false']); _gaq.push(['_setAllowLinker', true]); _gaq.push(['_trackPageview']); (function() { var ga = document.createElement('script'); ga.type = 'text/javascript'; ga.async = true; ga.src = ('https:' == document.location.protocol ? 'https://ssl' : 'http://www') + '.google-analytics.com/ga.js'; var s = document.getElementsByTagName('script')[0]; s.parentNode.insertBefore(ga, s);})();
</script>
</div>