Save Waterloo Road!
30
people have signed this petition.
Add your name now!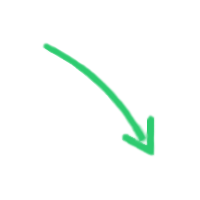 30

people

have signed.

Add your voice!
Maxine K.
signed just now
Adam B.
signed just now
Waterloo Road was first broadcast on 9th March 2006 on BBC 1! Since then, the show has gone from strength to strength and gained a huge fanbase, some from other countries around the world. On 2nd April 2014, the BBC gave the devastating news that Waterloo Road is going to be axed from our TV screens in 2015. We can't let that happen! Waterloo Road is one of the best TV shows out there! PLEASE sign the petition, and maybe the BBC will finally listen to its viewers!!
Maybe the producers of Waterloo Road don't realise, but Waterloo Road teaches better than any school in the country! It teaches viewers on how to deal with events that can happen to anyone, whether it be mental illness, teenage pregnancy, rape, sexuality, cancer, addiction... the list is endless! And you can even learn some of the educational requirements real teachers struggle to teach, like Pythagoras and details from English texts.
Waterloo Roadis aBritishtelevision drama series set in a Scottish comprehensive school of the same name that was first broadcast onBBC Oneon 9 March 2006.
The first series contained eight episodes and ended on 27 April 2006. The show was subsequently commissioned for a second series consisting of twelve episodes.[2]The second series began on 18 January 2007 and ended on 26 April 2007. A third series was commissioned, consisting of twenty episodes, premiering on 11 October 2007 and ending on 13 March 2008. The show's fourth series contained twenty episodes and aired from 7 January 2009 to 20 May 2009.[3]Waterloo Roadcame under the threat of being axed following the show's fourth series due to the planned demolishing of the show's location at the time[4]; however, these plans did not go ahead until after the seventh series[5]and the show was commissioned for two additional series each consisting of twenty episodes.[6]The fifth series started on 28 October 2009 and aired its finale on 15 July 2010. The sixth series ran from 1 September 2010 to 6 April 2011. A seventh series was commissioned in April 2010 and was later expanded to thirty episodes, which began airing on 4 May 2011 and ended on 25 April 2012.[7]Following the seventh series, the show was commissioned for a further fifty episodes to air over two series and relocated to its current setting ofGreenock Academyin Scotland after the eventual demolition of the previous location inRochdale.[5]At its new location,Waterloo Roadbecame anindependent schoolas opposed to it being acomprehensive schoolin the past seven series.[8][9][10]The eighth series ran for thirty episodes between 23 August 2012 and 4 July 2013. The schoolbenefactorleft Waterloo Road at the end of series eight and thus once more the school is a comprehensive. On 19 September 2013, a tenth series was commissioned.[11]It was announced on 2nd April 2014 that series 10 will be the final series of the show.[12]