Save Victor Condo
578
signers.
Add your name now!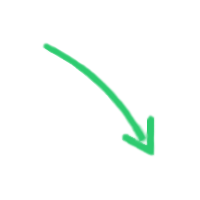 578

signers.

Almost there!

Add your voice!
Maxine K.
signed just now
Adam B.
signed just now
We the under-signed strongly disagree with the Cultural Resource Assessment identifying no cultural significances as regards the building known as Victor Condo. We believe the building qualifies under Carlsbad's Criterion 3 as a design on the vanguard of an important architectural movement of the early nineteen eighties where Post Modernism was first expressed in the California context. We believe this first "Blendo" example of California Post Modernism should not be demolished.
Based on the City of Carlsbad's Criterion 3. for cultural significance:
Criterion 3. It embodies the distinctive characteristics of a type, period, region or method of installation, or represents the work of an important creative individual, or possesses high artistic values.
The Carlsbad's General plan goes on to list the following goals pertaining to the cultural resources.
Goal 1.0: Recognize, protect, preserve, and enhance the city's diverse heritage
Goal 2.0: Make Carlsbad's history more visible and accessible to residents and visitors.
Goal 3.0: Provide incentives and expand education efforts for historic preservation.
Goal 4.0: Identify and preserve archaeological and cultural resources.
Saving Victor Condo will go a long way toward achieving these goals, especially Goal 1.0. The building clearly compliments and enhances the historic buildings in Magee Park.
But Victor Condo is more than a homage to Carlsbad's heritage saved in the park. It is also a building intimately intwined in the history of California architecture itself.
Victor Condo is the seminal work of Kathleen McCormick and Ted Smith, their first building produced together and the first successful "Blendo" project constructed. The work and practice of the architects was noted at the time, with exhibits, magazine articles and professional honors as listed in the appendix below:
Appendix
Victor Condo, Blendo and California Contextualism
The period , 1979 thru the mid-eighties, was a pivotal time. Robert Venturi 's Philadelphia red brick contextualism was being translated by a new generation of young architects into California neighborhoods most often rendered in a mismatch of individual styles.
The La Jolla Museum of Art, presented a show curated by Eastern architects and critics looking at the new directions Post Modernism was taking out West. The Show entitled "The California Condition, a pregnant architecture" presented Victor Condo, among the work as an example of the new California contextualism. 1982
"Architecture California " California journal of the American Institute of Architects publishes "Victor Condo" Nov/Dec 1982 ,
"Art in Architecture" Volume 3 No 2 1983
Victor Condo listed in a guide to " significant new places, buildings and, public Art in California."
Victor Condo cover of "California Magazine" in March 1984 Introducing "Blendo"
Term describing the superimposition of surrounding styles on one building design.
Victor Condo blends the styles of the adjacent Victorian buildings preserved in Magee Park with the white buildings of the Army Navy Academy.
"Global Architecture , GA Houses" July 1984 , Victor Condo , pagers 7- 17
Architectural Record Houses, cover 1985 Upas Street Blendo houses
"As in fill housing, Smith's buildings clearly refer to their neighbors, in color material and detail. "Blendo" is the neologism that Smith has invented to define the relationship of his buildings to their context"
"Techniques and Architecture" 1986 ( French) Victor Condo pages 76- 79
"Emerging Voices New York Architectural League" 1986 Victor Condo , pages 112-113
Catalogue of architects recognized as emerging voices in the United States.
West Coast Wave, New California Houses" Dirk Sutro, Van Nostrand Reinhold, New York 1994. This history written with some 14 year's perspective describes the period as follows:
"As in Los Angeles, the newest wave of innovative San Diego architecture began emerging during the late seventies, when architects such as Rob Wellington Quigley, Ted Smith, Randy Dalrymple, and Tom Grondona began exploring new ways to respond to their region, drawing from assorted local sources, conscious of both immediate settings and larger geographical contexts, with a shared interest in bringing humor, free form, and a broader philosophical agenda to their designs.
Smith for example, collages assorted forms and materials from neighborhood buildings into his houses, with an effect than can seem familiar and new. "
Please Sign the petition and send to anyone you know who might agree. Let's try to save Victor Condo. Thanks!