Save Vaping in the US
10
people have signed this petition.
Add your name now!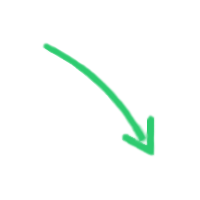 10

people

have signed.

Add your voice!
Maxine K.
signed just now
Adam B.
signed just now
First, a bit about myself. I am a 26 year old resident of Queens NY, and I have been vaping for 2.5 years. Before this I was a 10 year smoker (started at 12) of a very popular brand of Menthol 100s, a pack to a pack and a half per day. At 21 years old, I became very sick and had to be hospitalized. I was told by the doctors that my lungs were in horrible shape and I had to quit smoking if I wanted to see the age of thirty. I tried every "approved" method of quitting, and even other means like meditation, and hypnotism, and nothing worked for more than a day. I was always ended up smoking all over again. In 2012, at the age of 22, I was introduced to vaping, and since then, I have never even had a craving for cigarettes. As of my last check, 2 months ago, my lung health has increased 60 percent from where they were when I was ill, and from a personal level, I feel better than I have in years. I can work, exercise, and enjoy my life.
Now the government, because they are losing money from people switching from smokers and people using pharmacutical means of quiting, want to kill off the vaping industry. This will leave me, and thousands of others across the country with no other option but to try to quit (which according to research has roughly a 12%-16% success rate) or to go back to smoking. We CAN'T let this happen, as cigarettes cost more than 6 million lives each year world wide, 41,000 of which in the US alone. I am starting this petition to give the people the chance to tell government that vaping must stay.
Now I must ask one specific thing from this petition. All those who choose to sign MUST be of legal smoking/vaping age in their state. It is already in place that the age to vape is the same as the age to smoke in my state, and in many others. As many smokers know, already know, most of us started smoking well below the legal age. But as the vaping industry struggles to prove it is a reputable organization, we must make sure that we do not add to any speculation that they are trying to sell to underage users. So if you are not of legal smoking age, please do not sign here, but if you still wish to support this cause, please pass this along on any social media you have access to so others of legal age can sign. We must work quickly, as the government , both state and federal, could easily have a closed session vote, and ban our products before we know what hit us.
So if you are a vaper, or have family or friends who have vaping to thank for breaking them away from cigarettes, please sign here. Help us send a message to the government that vaping is to be the choice of the people, that we can choose what is best for us.
Go to casaa.org and sfata.org for more ways to get involved to save vaping.
Thank you for your time and for your help.