Save Twisted Treeline
23
people have signed this petition.
Add your name now!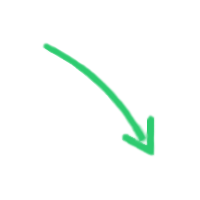 23

people

have signed.

Add your voice!
Maxine K.
signed just now
Adam B.
signed just now
Riot Games has gone too far. This major company has cut down all of the trees in the old Twisted Treeline forest located in the PVP and Custom areas.
Without warning they have leveled the entire forest to make way for development of this new Shadow Isles tourist attraction in order to exhibit their new line of products.
Without warning they destroyed the lives of the wildlife and locals such as the unfortunate senior citizen Mr. Maokai.
In a recent interview Mr. Maokai could only say this:
"report riot games"
Mr. Maokai and his children were forced to move out of Twisted Treeline into Summoner's Rift, but Maokai cannot handle the new environment for too long. If Maokai cannot return to a home suited to his needs soon he might not make it to next season.
Within Twisted Treeline, Riot Games also industrialized the entire area, building massive flashy bases and structures such as capture points; just like the mass produced capture points in the heavily industrialized city of Dominion. Those points are used to extract resources from the earth for the benefit of the owners.
If they haven't wasted electricity enough, Riot Games has also built a useless central air conditioning system in the center of the estate, which would not be required if Riot games did not distribute radioactive arcane substances on the surrounding wildlife, causing extreme heat and a break in the Ozone Layer above the area.
The giant air conditioner also does not match safety regulations implemented by JannaCo's wind policies. Civilians who have stood or moved on top of the giant fan receive a speed boost which has the risk of causing collisions.
Back to the radioactive rune emissions, Riot games seemed to have induced the entire complex with highly noxic contaminants to either clear vegetation and wildlife still inhabiting the area, just because they have no where to dispose of it. Whatever the reason, the effects of the pollutants have wiped out many endangered species such as the local Lizard Elder, and monumental Dragon. Both species were vital to the ecosystem of Twisted Treeline as the Lizard Elder provided red buffs whilst the Dragon provided an average of 150 pieces of gold.
The organisms that did survive though, have been altered with various severe effects. Almost all of them of them have lost their color and instead radiate a ominous glow. Animals such as the Giant Wolves have lost their buffs. Prevalent amounts of invasive species mutated and populated the majority of Twisted Treeline such as the predominant giant mushrooms and grey bushes.
One organism in particular has mutated into a monstrosity that even Riot Games has trouble containing; the Vilemaw has become so paramount that it consumes every creature or civilian that enters it's vicinity. The new Twisted Treeline isn't just environmentally destructive, it is extremely dangerous too.
Nevertheless, even if the new Twisted Treeline may be treeless and more twisted, it still attracts massive amounts of people who want to see the new complex. There was even queue lines for a while. Some people are ecstatic about the new Twisted Treeline simply for the fact that it is new and "modernized." Some raised concern for the fact that they have lost the old naturally balanced Twisted Treeline and fear they might not ever see it again.
I hope Riot Games can see that giving up the environment for profit does not benefit Runeria as much as they believe.
I hope that by having this petition filled, Riot Games would provide a national wildlife reservation where Twisted Treeline and all of its wildlife and locals would be protected.
Please make this a reality.
Singed
RamenRider
Sponsor
RamenRider
Links