Save Trish's burger van (BT Snacks)
230
people have signed this petition.
Add your name now!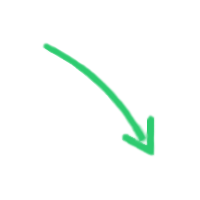 230

people

have signed.

Add your voice!
Maxine K.
signed just now
Adam B.
signed just now
Ok everyone. If you are or ever have been a pupil at St.Aidan's High School, you will definitely know Trish and Annemarie, who work in the burger van outside the school. The burger van has been trading there for the best part of 20 years and has became a solid part of our local community. The burger van sells affordable, and convenient food to the public (mainly school kids), with famous products such as a 'Farm' being served daily. The location of the burger van makes it easy for school pupils to have their lunch without the need to cross busy streets to go into wishaw town centre (where they will be purchasing the same items that are sold by the burger van). Trish and Annemarie pride themselves on the pristine hygiene and good quality food that they produce daily. This company has been built from the ground up, and is the only livelihood that Trisha has.
The problem is, the council have just revealed their plans to axe all burger vans within 250 metres of school premises, meaning the burger van would have to close. The council believe by closing the burger van, the school pupils will be more encouraged to eat healthily. However, what they fail to realise is that the school pupils will simply make the more dangerous journey to wishaw town centre (which is constantly congested with heavy flowing traffic), in order to have their lunch from one of the many chip shops, Chinese take aways or bakers. As well as this, they are also failing to realise that similar products are being sold in school canteens across the council.
As well as this, in every single sport centre/leisure centre in a north Lanarkshire, the council are selling fast food products, such as chips and burgers, which makes them a healthy profit. Also, the council are the people who sell the pitches to the highest bidding food facility, in order for them to trade at events such as festivals, bonfire night and most importantly the upcoming Commonwealth games.
Now, I don't know about you, but this all sounds very contradictory to me? For a council to say they are trying to promote healthy eating by axing burger vans outside schools, but at the same time still continue to sell and promote similar products in many facilities across the county. In actual fact, it sounds more like a half hearted and 'quick fix' effort, that they have adopted to try and make it seem like they are fighting against obesity in North Lanarkshire.
Furthermore, during a meeting of local elected members to discuss this topic, an interesting argument was raised. Can we singularly blame fast food on the obesity pandemic that is happening in our country? Maybe in actual fact we should look at the compete lack of facilities offered to children to help promote healthy living. More and more children are spending their days in front of TV's and mobile phones, instead of participating in exercise. Where are the efforts to prevent this?
Please sign this petition if you too feel that BT Snacks have been dealt a very unfair and harsh card, which would mean the loss of a local treasure. Thank you for your support