Save the Yellowstone Grizzly Bears
215
people have signed this petition.
Add your name now!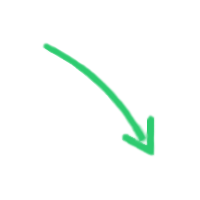 215

people

have signed.

Add your voice!
Maxine K.
signed just now
Adam B.
signed just now
Please sign and share this petition in any way possible to help raise awareness and speak up for those who cannot speak up for themselves.
On August 7th 2015 Lance Crosby was hiking alone in Yellowstone National Park. What then happend is still unclear, although it is believed his death was a result of an attack by a female Grizzly Bear. This bear has two cubs and if the DNA samples match up to the ones on Crosby, the female bear will be euthanised. Furthermore, her cubs will also be euthanised if park officials cannot find somewhere to rehome them.
Please join me in trying to prevent the death of these three bears. If the female bear is found to be the source of Crosby's death, please understand that this was a one off attack by her and she was just acting on her natural instincts, to protect her cubs. I do not believe that euthanising these animals is going to achieve anything positive, is it going to prevent other bears from thinking twice before attacking? Of course not! We visit these parks to appreciate the beauty of animals in nature, why then kill them when they act instinctively? Bear attacks that happen in any national park (which is very rare - there have only been eight bear fatalities in the last hundred years at Yellowstone) are not a case of bears going on rampages looking for humans to attack, they act this way when they feel threatend, it is after all us humans who are invading their territory.
If the people deciding the bears fates are so worried about attacks, why not kill all of the bears? If this female was capable of attacking a human, I have no doubt that other bears are too… In fact, why not kill all species that pose a threat to humans… wouldn't that be great, problem solved… Or, accept that there are risks involved in exploring places in the wild and appreciate that these events are rare - do not euthanise wild animals for any fatalities caused when humans invade their territories, in other words…
WHY GIVE BEARS A DEATH SENTENCE FOR BEING BEARS?
So, let's let Yellowstone Park Superintendent Dan Wenk know that we want the bears to be free to be bears in Yellowstone for the rest of their lives!
#savethegrizzlybearsofyellowstone