Save the world from Space Junk
126
people have signed this petition.
Add your name now!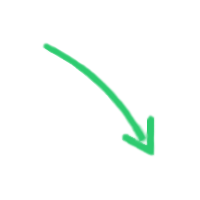 126

people

have signed.

Add your voice!
Maxine K.
signed just now
Adam B.
signed just now
In the early days of the space race, the #1 priority was getting stuff up there before everyone else. 60 years after Sputnik there have been more than 5000 successful launches of spacecraft and more than 1300 are still working. Humans have put more than 1 million pieces of trash out there. For now, space agencies around the world have managed to locate more than 1700 debris with more than 10 cm length, but there are more than 1 million little debris too small to see by a radar. Many of these millions of pieces of debris are flecks of paint, rocket exhaust, or metal shavings, but they are all big enough to do some damage to other spacecraft or the ozone layer. Only 1 in 10 track objects are working satellites and two thirds of the space junk is in Low Earth Orbit ( LEO ) where the International Space Station is located.
There we find more than 10,000 bits of large debris left over from collisions or explosions. In 2009, a US communication satellite collided with a dead Russian military satellite, creating more than a thousand new pieces of space junk. And many of those fell towards Earth which can be bad for the ozone layer. So as to prevent any future explosions, ESA are starting to think of ways to deorbit space junks. If you sign our petition, we will make sure to hand out all of your signatures to the politicians who have the power to decide on projects that will clear up the accumulated junk in the planet's orbit.
What is the E.Deorbit mission?
It is a European Space Agency (ESA) mission that has not been approved yet. Its mission is to bring down one of the biggest pieces of old satellites. It will be proposed again in 2019. European countries can fund it with their space budgets. If politicians agree, then they will provide the necessary funding.