Save The World
22
people have signed this petition.
Add your name now!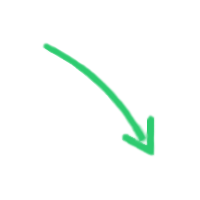 22

people

have signed.

Add your voice!
Maxine K.
signed just now
Adam B.
signed just now
PETITION TO SAVE THE WORLD
To The Council on Foreign Relations: Please cancel the planned terrorist attacks and World War 3. We will pardon you. Let us live.
The recent international-news rhetoric by members of the war Departments of the Global Military Industrial Complex such as Dick Cheney here:http://www.dailymail.co.uk/news/article-2668677/Dick-Cheney-predicts-terrorist-attack-far-deadlier-9-11-decade-over.html
are Forecasting an attack of stolen planes loaded with dirty nuclear bombs. The governments will blame the attack on the terrorists that the governments have armed, trained, and financed.
This Red-Flag event, a manufactured terrorist attack by Corporations that are posing as Governments, is a plan to reduce the Global population to 500 million, as stated on the Georgia Guidestones, which contain the 10 Commandments of the New World Order.
The Global intelligence community, taking orders from the Council on Foreign Relations, is currently in the process of killing six and a half billion people by several means, one of them being World War 3, a nuclear war that will be sparked by these missing planes, which will be armed with dirty nuclear bombs and crashed into major cities in America and possibly around the world.
This petition pleads with the Council on Foreign Relation, the Global Military Industrial Complex, Barack Hussein Obama, the Bush Family, the Queen of England, the British Prime Minister and all other Government and Secret Agencies that are planning this staged event to please cancel this planned, staged, terrorist Nuclear-Bomb-Plane Attack that is part of your efforts to reduce the global population to 500 million.
This powerful interview confirms that our own Governments, around the world, known as the Global Military Industrial Complex, which are directed by the Council on Foreign Relations are indeed conspiring to kill us all with a staged terrorist attack that will quite possibly lead to a Global Nuclear War:
https://www.youtube.com/watch?v=riB2ziIaPD0&feature=youtube_gdata_player
If you, The Council on Foreign Relations will please spare our lives, then we will pardon you for all of your crimes against humanity. We will pardon the Bush family and all other conspirators. You can then fix the mess you have made of the planet, share free energy technology, remove the poisons from our food, water, and air; and then we can live on a war-free and sovereign planet.
But please stop the plan set out by Albert Pike and let us live peaceful lives. We are human beings and good by nature and do not deserve the hell that you have been intentionally manufacturing here on Earth.
Sincerely
Ronald Russell Farnham
Los Angeles, California (land of America)
Employee of the United States Corporation
818-284-9465
Farnham.Ronald@gmail.com