Save The Tree - Doyle Melancon Rd / Grand Point Hwy
379
signers.
Add your name now!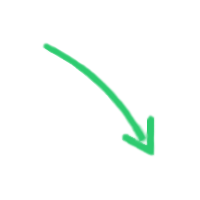 379

signers.

Almost there!

Add your voice!
Maxine K.
signed just now
Adam B.
signed just now
Save Our Community!!
*** UPDATE ***

 We have been contacted and guaranteed by the LA DOTD that the tree will not be touched in the construction of the round-about.  However, they will still be constructing the round-about.  This would mean taking land and business from other corners of the intersection.  All we are asking the LA DOTD to do is explore all other options before construction of something so extreme.  Please help us in backing our community from this construction nightmare. 

 Thank you to everyone that helped support our tree!  Your voice is still being heard.  This project has not started yet, and this cause is not over.  We will continually fight for the community.

Save Our Tree!!
 Located at the intersection of Doyle Melancon Road and Grand Point Hwy (LA 347).  This tree is registered with the Louisiana Live Oak Society as a historical landmark #1374.  It was recently re-measured at 24' circumference, putting the tree planted between c.1800-1810.  My parents, Wilson and Becky Guidry, have lived at this location for the past 20 years. http://www.louisianagardenclubs.org/live_oak_society/1001_1500.htm
 Recently, the LA DOTD have been surveying the intersection.  They've surveyed all four corners, including all the way to my parent's front door.  When we asked them what exactly what were they surveying for, we did not get any definite answers.  We called the LA DOTD, and still did not get any definite answers.  We called the City of Breaux Bridge mayor, and the St. Martin Parish representative, and still no definite answers.  Some told us they were surveying for a red light, some said a 4-way stop;  but never a definite answer about constructing a round-about.
 While browsing through the LA DOTD website, there it was, in black and white, the project of constructing a round-about at the intersection.  Construction "letting date" is set at March 13, 2013.  http://www.dotd.la.gov/administration/public_info/projects/roundabouts/
This would mean that the tree would have to be cut down to make this project happen.  Unfortunately, there is no law stating they cannot cut the tree down.  But if we get enough signatures, maybe we can show them that this tree matters.  Not only to us, but to everyone in the community.
 Please help us save our tree.  Stand behind, or in front of, this historical landmark with us.  If you have any questions, or would like more information about this issue, please contact me, Tessie Guidry (supastrtmg@gmail.com).  SAVE OUR TREE!!
Links