Save The Stargate
38
people have signed this petition.
Add your name now!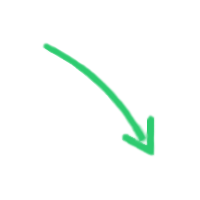 38

people

have signed.

Add your voice!
Maxine K.
signed just now
Adam B.
signed just now
On October 28, 1994 The World was introduced to the Stargate. Stargate quickly became a world wide sensation. Spawning Stargate: Sg1, Stargate: Atlantis and Stargate: Universe. In addition to film and television, the Stargate franchise has expanded into other media, including books, video games, and comic books.
These supplements to the film and television series have resulted in significant development of the shows universe and mythology.
In 2008, the films Stargate: The Ark of Truth and Continuum were released direct-to-DVD, which in total grossed over $21 million in Australia. In 2009, the original pilot was re-cut and released as a direct-to-DVD film. In 2002 the franchise's first animated series, Stargate Infinity.
The Stargate Franchise went on to create Millions of fans and Hundreds of millions of dollars for The Studio and The Networks.
Stargate:SG1 debuted on Showtime on July 27, 1997, and moved to the Sci-Fi Channel after its fifth season. MGM put an average of $1,400,000 into each episode of the show, and regards it as one of its most important franchises.
SG-1 was taken off air in 2007; however, two movies entitled Stargate: The Ark of Truth and Stargate: Continuum were made to tie up loose ends Then on April 17, 2011, Stargate producer Brad Wright announced that any plans for the continuation of the franchise had been canceled indefinitely, ending 17 seasons (354 episodes) of Stargate television production.
Stargate writer and executive producer Brad Wright announced that the SGU movie is not going to happen. He also confirmed that the proposed Stargate SG-1 and Atlantis movies have been permanently shelved, along with another movie idea he had been trying to get a greenlight on which would have involved cast members of all three series. Still, Wright did not rule out future Stargate films, saying; "It's a franchise. Stargate is not over. Somebody smart from MGM is going to figure it out, and something will happen.
Stargate SG-1 has won the Saturn Award for Best Syndicated Television Series on numerous occasions, and its cast has won similar awards for acting.[49] More recently it has received acclaim for its visual effects, which increased in quality and realism as the show gained a larger budget.
On August 21, 2006, the Sci Fi Channel announced that it would not be renewing Stargate SG-1 for an eleventh season after a series of poor performances in the Nielsen ratings.
Many fans were enraged at the news, even creating websites in reaction to exhibit their commitment to the series.
Spokesmen for the production have said all options for the continuation of SG-1 are being considered, including complete digital broadcasting.
Executive producer Robert C. Cooper told the fansite GateWorld exclusively that he was working to continue SG-1. Currently, no network or company has ordered new episodes of SG-1, so the show is on hold until a new buyer can be found.
However, SciFi has attempted to block other networks from taking up the show, citing its original exclusive contract with MGM.
Stargate Atlantis has won several awards for its actors, visual effects and directors, including a WorldFest Platinum Award for David Winnings direction of an early Season 1 episode. Atlantis proved to be equally as successful as SG-1, with Nielsen ratings and viewership.
The Stargate franchise in 2009 won a Constellation Award in the category of Outstanding Canadian Contribution to Science Fiction Film or Television in 2008.
We the fans and consumers do here by call for the return of this amazingly well written and inspiring franchise. The Stargate Franchise Has inspired millions of people, it has given us hope and also has shown us as a people a glimpse of what could be. We ask that you listen to the fans hear our voice and Save the gate!
Links