Save the sport of Womens competitive bodybuilding
270
people have signed this petition.
Add your name now!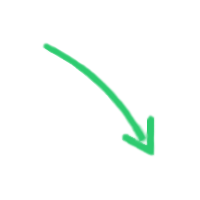 270

people

have signed.

Add your voice!
Maxine K.
signed just now
Adam B.
signed just now
I want your signiture only!DO NOT donate!!! Just sign please
The Sport of Womens bodybuilding is being attacked by the NPC and the IFBB federations and the Promoters of these sanctioned contests, as never before. They are determined remove the Sport, and the Women who have dedicated their lives to it, from any contest stage that is governed by their organizations. Woman bodybuilders have earned their right to compete. Their sacrifices to the sport in order to reach the highest levels of competition can not be measured. Whether it is only their first contest or the glory of standing on the Olympian stage,if she has paid her entry fee and membership then shedeserves to competeon that stage asa woman bodybuilder. WOMEN BODYBUILDERS DESERVE TO BE SEEN!
Build (bild) v. to make, construct or form. Bodybuilding is the art of constructing your desired form.
A bodybuilder isn't just the top Pros you see in the magazines. A bodybuilder is anyone who desires to shape their body with weights, diet and exercise. Every woman I have ever met in the 28 years I have done this sport, has a story to tell of the wonderful transformation that happen in their lives when they became a Bodybuilder. This Sport must be saved from being swept from the stage. Thousands of women have competed over the years from all walks of life and from all age groups. Their beautiful athletic bodies have grace the contest stages around the world, changing their lives and the women who have looked up to them and wanted to become them, forever. For over 35 years, magazines that are dedicated to this sport, have shown that women can create the body they want and desire. Every female, no matter what her age, has at some time felt the confinements and frustration of not being strong enough to do something. The sport of womens bodybuilding is the only one that encouraged women to break free of that restraint. No matter if you're just starting out and lifting only 5 pounds, you are a bodybuilder, because you desire to build your muscles. Ms Olympia wasn't always Ms Olympia, She was once a skinny young girl who just wanted to be strong. There is room on the NPC stages and the IFBB stages for all athletes who have paid their dues. Please, join me and by signing my petition show the NPC & IFBB that you care about the wonderful sport of womens bodybuilding. Remember, you don't have to be a bodybuilder to love a woman bodybuilder physique. Just appreciate her dedication to her own work of art, her body, and the freedom to express it in her own special way. Thank you ~Pamela Hannam, NPC competitor and bodybuilder.
"I AM A WOMAN BODYBUILDER...I've paid my dues,MY VOICE COUNTS!"
I want your signiture only!DO NOTdonate!!! Just sign
Sponsor
Pamela Hannam
Links