Save The Snow Leopards - The Angels Of The Wild
26
people have signed this petition.
Add your name now!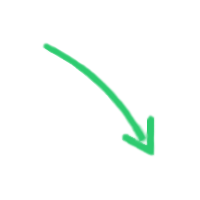 26

people

have signed.

Add your voice!
Maxine K.
signed just now
Adam B.
signed just now
Snow Leopards are the angels of the wild. Snow leopards (Panthera uncia) are insulated with a thick white-gray coat with differently shaped black rosettes. Snow leopards have wide, fur-covered feet which act as snowshoes. These felines have powerful legs which makes them amazing leapers, that in turn, allow them to jump as far as 50 feet. Their long tails are used for balance when they run to keep them stable. There tails also serve as a blanket to cover body parts against the relentless chill of the mountain.
These leopards have found a home in the craggy mountains. These includes 12 countries—including China, Bhutan, Nepal, India, Pakistan, Afghanistan, Russia, and Mongolia. The Snow leopard population is dropping due to the increased human settlement. Their rocky habitats are getting used for farming or as hunting grounds for the local communities. Some parts of their habitats, livestock has pushed much wild prey to run off. Other parts have unsustainable hunting where prey is scarce. On top of everything, global warming is causing many grasslands and prairies to dry out and cause damage to food chains.
"As prey goes, so goes the snow leopard", says Puji Lkhagvajav, a Research Manager in Mongolia from a group called "Snow Leopards Trust".
"To survive in their harsh, unforgiving habitat, snow leopards need to have access to enough wild prey such as ibex or argali sheep. An adult cat eats about one prey animal per week - so it's critically important that there are large, stable numbers of them."
Snow Leopards usually prey on blue sheep, Argali wild sheep, ibex, marmots, pikas and hares. Many local farmers kill the snow leopards as the giant cat, has to kill their livestock (sheep, goats, horses, and yak calves) for food as the number of prey is decreasing.
The snow leopard is vulnerable and is considered endangered. There are only 3,500-7000 left in the wild and 600-700 that are being held captive in zoos.
Some facts on the snow leopards include,
China holds 60% of the snow leopard population.
Native to the rugged and snowy highlands of Central Asia, the endangered snow leopard is particularly found in the Himalaya region.
It is a descendant of the wild cat and panther families
They prefer living in ridges, cliffs and rock outcrops. These locations are convenient because they provide camouflage for stalking and sneaking up on prey.
They are found in altitudes as high as 3500 meters above sea level.
In summer, the snow leopard may climb higher to cooler altitudes of as high as 5000 meters above sea level!
The fur on their belly is about 5 inches thick!
The tail of a snow leopard is almost as long as its body.
(facts from https://owlcation.com/stem/Facts-about-Snow-Leopar...)
Snow leopards were the kings of the mountain but because of human interference, their population is decreasing. Please make a difference by signing this petition to help stop the extinction of Snow Leopards.
Together we can make a difference.
Thank you.