Save the Sellafield Deer
2652
signers.
Add your name now!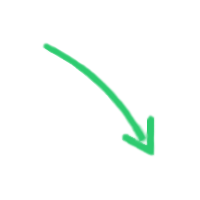 2652

signers.

Almost there!

Add your voice!
Maxine K.
signed just now
Adam B.
signed just now
According you our local newspaper (North West Evening Mail) a herd of Deer which have been trapped, due to new fencing at the Sellafield Nuclear Site in West Cumbria, are set to be culled as it is 'the moast humane and practical course of action'.
I am utterly outraged that through no fault of their own these Deer now face execution. PLEASE sign this petition to show Sellafield what a terrible mistake they are making.
If they can shoot them with a gun why not a tranquillizer?
North West Evening Mail Article:
A HERD of deer is set to be culled after being trapped between two fences at Sellafield.
The wild roe deer are to be shot after it emerged that their habitat has been enclosed in a large area between two newly-erected security fences at the site's south perimeter.
Sellafield Ltd is acting on the advice of experts from the Deer Initiative Partnership (DIP), who say that the most humane and practical course of action is to cull the animals, thought to be between five and 15 in number. The cull will take place between February and April.
However, neighbouring Seascale Parish Council has strongly objected to the "unnecessary" move.
Councillor David Ritson said: "This seems a quick, convenient and cheap fix for a problem for which there is another solution.
"Would it not be a better and more humane solution to temporarily remove one section of fence and herd the offending animals back into the natural environment where they could live a free life, continuing to provide pleasure for those who seem and to enhance our beautiful Cumbrian landscape?"
Sellafield Ltd says that this option had been considered by its own wildlife team and the DIP experts on whose advice it is acting.
A spokesperson said: "Their advice to us was that deer are not animals which are easy to round up, as they tend to run and hide when spooked.
"The experts felt that the deer would try and hide deep in the thicket and, in all likelihood, cause themselves serious injury in doing so."
When asked by The Whitehaven News why the deer were not discovered prior to the fences being erected, Sellafield Ltd said: "Deer will only leave an area of their own accord if the habitat outside is more attractive and, if disturbed, will run to the nearest dense cover and hide, rather than leaving the area entirely.
"As a result, deer are commonly enclosed on building and industrial sites when these include areas of thick undergrowth, and this is the case at Sellafield."
Once the exact number of deer has been determined, the cull will take place twice daily over 15 days between February and April. The culling team will include a veterinary consultant in the welfare of deer and a DIP representative.
The Sellafield Ltd spokesperson added: "We take a responsible and mature attitude to the management of wildlife on the site, with animal welfare prominent in our decision-making.
"When we have a wildlife issue, we engage with national level experts and seek their advice, demonstrated when we have re-homed badgers and natterjack toads and planned work so as not to disturb bats.
"We have taken advice from the DIP and worked with them to thoroughly assess all options, and their advice is that the most humane thing we can do, in their opinion, is cull the deer.
"Culls are not an unusual method of managing the challenge posed by the rapidly increasing deer population in the UK. It is not uncommon for national parks and other organisations to cull deer on a much larger scale.
"This decision therefore has been taken with the medium- to long-term welfare of the animals in mind, and is neither the most convenient nor the cheapest option available to us."
http://www.nwemail.co.uk/news/deer-set-to-be-culled-at-sellafield-in-cumbria-1.1112480