Save The River - Save Muzaffarabad
332
people have signed this petition.
Add your name now!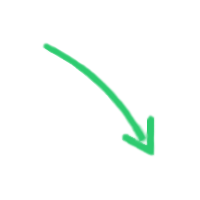 332

people

have signed.

Add your voice!
Maxine K.
signed just now
Adam B.
signed just now
"The following mitigation schemes are urgently needed to ameliorate the negative impact of the Neelum -Jhelum Hydroelectric Project , involving the nearly complete diversion of Neelum River upstream from Muzaffarabad , a scenic urban center and capital city of some 600,000 inhabitants. The city was virtually destroyed by the 20O5 earthquake and is now revisited by a man made calamity.
1. Establishing retention ponds (lakes) downstream from the river diversion at Nauseri ; with sufficient all year round environmental flows )
2- Clean drinking water supply for Muzaffarabad region
3- Sewage and solid waste treatment and disposal system for Muzaffarabad
4- Afforestation and restoration of riverine eco- system
By implementing these mitigation measures, the adverse environmental impacts of Neelum -Jhelum Hydroelectric Project (NJHP) will be reduced . Although included as part of the NJHP Environmental Management Plan, none of these remediation measures have been implemented.
Due to this, now there are many more problems like water scarcity, air and water pollution, and risk of pestilence and disease.
This movement has only one goal, that work should start quickly on these mitigation schemes so that the dire risks to public health and welfare are not only contained but rectified.
Meanwhile , the necessary environmental flow on Neelum River, diwnstream from Nauseri,must be maintained at all times to prevent further damage and destruction of the river's ecosystem.
We do not object to NJHP because this project is intended to reduce the power shortage and will benefit Azad Kashmir along with Pakistan.
We cry over the gross negligence of AJK leaders and administrators , not over NJHP.
Save the River , Save Muzaffarabad"
۱- جھیلوں کا قیام

۲- پینے کے پانی کے زخائر

۳- سیوج سسٹم

۴-شجرکاری
اور اس طرح کے منصوبے لگا کر اِس کے اثرات کو کم سے کم کیا جائے گا لیکن وقت گزرنے کے ساتھ پراجیکٹ تو مُکمل ہو گیا مگر ان میں سے کوئی منصوبہ اب تک شروع ہی نہیں ہو سکا۔

جِس کی وجہ سے اب خطرناک بیماریاں ' پانی کی کمی اور آلودگی جیسے کئی اور مسائل پیدا ہو رہے ہیں۔
اب جو یہ تحریک شُروع ہوی ہے اِسکا صرف ایک ہی مقصد ہے اِن منصوبہ جات پر جلدازجلد کام شروع کیا جائے تاکہ عوامِ علاقہ مزید تباہی سے بچے۔ اور وقت دریا کو پہلے کی طرح بحال رکھا جائے جب تک مطالبات پایئہ تکمل تک نہ پہنچ جائیں۔
باقی جہاں تک پراجیکٹ کا سوال ہے ہمیں کوی اعتراض نہیں ہے کیونکہ یہ پراجیکٹ بجلی کی کمی کو دور کرنے کیلئے ہے اور پاکستان کے ساتھ ساتھ کشمیر کو بھی فائدہ ہوگا۔۔

ہمارہ رونا اِن حکمرانوں کی بے حسی پر ہے نا کہ اِس پراجیکٹ پر۔

دریا بچاو ۔ مظفرآباد بچاو