CEASE and DESIST all efforts to change the name of the Washington Redskins
29
people have signed this petition.
Add your name now!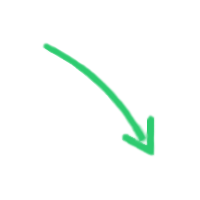 29

people

have signed.

Add your voice!
Maxine K.
signed just now
Adam B.
signed just now
There isn't a person left in this country that commonly uses the phrase "Redskin" as a racial slur towards Native Americans. Gone, as well, is its original complete form - Redskin Warriors. Despite claims of insensitivity, that the name is derogatory, the original intent was one of admiration. The name reveres a disciplined, fearless warrior that's honored every time the team takes the field of battle. Nevertheless, proponents of changing the name have decided to focus on the negative connotation, which offends a minority of members within the Native American community and others whose eggshell like sensitivities can't accept anything possibly conceived as offensive. Many within the community support the name.  Some Native Americans are on record as believing that the insignia honoring the warrior in complete headdress garners pride in a history rich in heritage and timeless courage. Yet, others would urge to have that representation removed as well. How far should the unattainable ideal of complete political harmony extend?
Redskin is an antiquated term from a social perspective but represents an established and socially responsible sports franchise and brand. The level of economic and charitable impact the Washington Redskins have had on the D.C. metropolitan area alone is immeasurable, let alone across the country and around the world. It can be argued that no fan is as passionate and dedicated as a Redskins fan. This belief is evidenced in the level of attendance every Sunday at FedEx Field and the league leading merchandise support the team receives. The confidence in a successful campaign at the beginning of each season, regardless of the odds of success, is commonly ridiculed by adversaries. Regardless, the dedication and hope for success is representative of the true nature of the team's mission - to honor the true history the name represents. 
As Americans, we are all afforded the right to believe as we will. With that right also comes the responsibility to understand that we must respect that right of people we don't agree with to the end of accepting ideals we don't share if it represents the majority. This petition is signed by people who don't agree with changing a heralded name. Please respect the will of the majority and accept it.
Links