The Outer Sunset Farmers Market & Mercantile is in Jeopardy!
2943
signers.
Add your name now!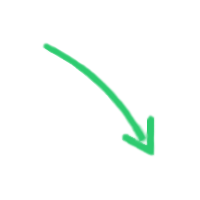 2943

signers.

Almost there!

Add your voice!
Maxine K.
signed just now
Adam B.
signed just now
PLEASE NOTE THAT THE DONATION REQUEST IS AUTOMATIC AND GOES TO SUPPORT IPETITIONS WORK IN HOSTING FREE PETITONS AND NOT TO SUNSET MERCANTILE.

UPDATE:

To Our Outer Sunset Community and Beyond,

After in-depth discussions with St. Ignatius (SI), SFTMA, and with immense help from Supervisor Gordon Mar, Sunset Mercantile reached a verbal agreement with SI that reduces the market's size to give SI more elbow room on a number of days that SI has large events. Based on that verbal agreement, we are very pleased to confirm that we received our Shared Spaces permit renewal for 37th Ave between Ortega and Quintara from SFMTA, ensuring we can continue to serve the community through March 26, 2023.
In that verbal agreement, we committed to make a number of changes to Sunset Mercantile operations to accommodate SI's concerns, including reducing the market's size on a number of days, providing a staffed vehicle access lane through the market to SI's parking lot, and limiting hours and locations music is played out of consideration for SI chapel services. SI offered no changes to its programming.
SI asked that we put the agreement into a written "Memorandum of Understanding," which we were happy to do. Unfortunately, converting the verbal agreement into a written Memorandum of Understanding has stalled because SI has stated they cannot honor their original agreement - changing their original requests and adding new ones - because they say they did not involve the right people at SI in our meetings. Accommodating their new requests would mean removing space for numerous additional small business vendors, entirely eliminating one music stage with local bands from all market days, removing both music stages during their events, removing free children's activities and community programming, and more. The Sunset Mercantile could not provide consistency to its vendors or the community with these conditions.
That won't stop us from honoring our original verbal commitments to SI on the basis of which the permit was renewed. Below are the details of the original agreement, which we will honor going forward. We've told SI that we'll keep our word without a written agreement, but are happy to put things on paper if SI wishes, so long as the paper reflects our original agreement. We appreciate the community's support throughout this process, and hope that putting this agreement into practice will lay the groundwork for a long and neighborly coexistence with St. Ignatius, as well as a sustainable and enriching community market for all to enjoy for years to come.
Sunset Mercantile will reduce the farmers market to one block, Ortega to Pacheco on the dates of SI's 2 largest events which includes this Sunday August 14th;
Sunset Mercantile will reduce the farmers market size to stay north of the SI chapel on 5 additional dates, and will keep amplified music north of Pacheco until after 11am on those dates out of consideration for SI chapel services;
Sunset Mercantile will reduce the farmers market size to stay north of SI's main entrance on 2 additional dates; and
Sunset Mercantile will continue to provide a dedicated and staffed vehicle access lane through the market to accommodate SI priest, staff, guests and delivery vehicle access to SI's 37th Ave parking lot via Sunset Blvd.
While we now have the permit we welcome them to sign in support of the market to help keep the momentum going in the right direction.

Thank you for all of your beautiful and passionate letters, love and support. We are so grateful for this amazing community
_____________________________________________________________________________

We would like to shed some light on the current situation with our neighbor, St. Ignatius.
St. Ignatius College Preparatory (SI) is objecting to the renewal of Sunset Mercantile's street closure permit. Without the permit renewed, The Outer Sunset Farmers Market & Mercantile (OSFMM) which occurs every Sunday, 9 AM - 3 PM on 37th Avenue between Ortega and Quintara, will be closed effective August 13, 2022. We are NOT trying to extend our market to Rivera St as St. Ignatius is falsely stating.
SI is requesting that OSFMM be closed completely for 3 Sundays and reduced to only one block, Ortega to Pacheco, on 7 other Sundays to accommodate for on-campus events.
SI's demands on the permit will render the OSFMM unsustainable. The community as well as our vendors, staff and operating budget all rely on the consistency of the market's schedule. The community looks to the market as a reliable source for food. We have operating costs that are paid in-part by vendor booth fees. Vendors, vendors' staff, and market staff, rely on the market for their income. At a time of great economic concern on the horizon, now is not the time to limit people's ability to financially support themselves and their families.
We would like to avoid closures of the market while still addressing SI's need for additional parking space for school events, and unimpeded access to a part of their campus. Their campus at 37th Ave between Pacheco and Quintara has always remained, and will continue to remain, accessible to pedestrians on market days.
We have suggested a variety of creative solutions and have even offered to reduce our market to one block on the dates of their two largest events which, sadly, they declined. Moving the market from this central and accessible location is not a viable solution due to strict state regulations and the City permitting process.
The closure of the OSFMM would be detrimental to the many farmers, makers, merchants, artists, local organizations and musicians who rely on the market for a regular source of revenue and income. The roughly 2500-6000 regular attendees each Sunday speaks to the importance of the OSFMM to the community. This market is a community space where each week neighbors can meet and connect, enjoy live music, occasional dance performances, outdoor yoga, games, activities and even engage with cultural heritage celebrations. In February, 2022, over 6,500 people came to celebrate Lunar New Year with us. Visitors often comment on the festive energy the market has each week, and how energizing it can be to visit and enjoy the many unique facets.
We will continue to seek a peaceful resolution and have reached back out to SI to invite them to reconvene to discuss solutions in the interest of our shared community. We are happy to share that they have accepted our invitation to meet again this Monday and we are feeling optimistic. Thank you for the outpouring of love and support from you all. Thank you for the kind words and emails, your curiosity and passion on the matter, and your continued support.
Please consider emailing the president of St. Ignatius as well as SFMTA officials and let them know what the closure of the market would mean to you and help spread the word. Their email addresses are below.
Father Reese
President of St. Ignatius
ereese@siprep.org
Sincerely,
Sunset Mercantile Team
By signing this petition you are agreeing that Sunset Mercantile's street closure permit should be approved by SFMTA without the limits suggested by SI, that the OSFMM should remain on two blocks of 37th Ave, Ortega to Quintara.