Save The OffSets!
2142
people have signed this petition.
Add your name now!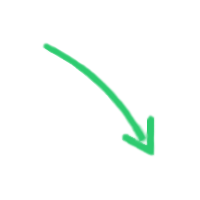 2142

people

have signed.

Add your voice!
Maxine K.
signed just now
Adam B.
signed just now
Save The Offsets by Gary Henson and family
Brice and Sharon Marshall
Sun 4/7/2019 4:33 PM

Save The Offsets!

A small group of people in southeast, Missouri have decided that their view of what is "appropriate entertainment" should result in the closing of a privately owned cliff jumping and scuba park by spreading erroneous and slanderous statements about this beautiful and uniquely legendary recreational attraction. The Offsets offers adult activities such as cliff jumping, swimming, camping, scuba diving, and rock climbing — all dangerous activities that are 100% legal in the United States. Why should a small group with an unfounded and tainted agenda be allowed to shut it down? This cannot be tolerated!

The Offsets is a paid entry outdoor recreation park designed for adults who enjoy cliff jumping, freestyle rock climbing, and deep water scuba diving as well as family activities such as camping, swimming and floating with floatation devices and life jackets readily available, and a park area that is nearly acre in size for picnicking and other outdoor activities. An old mining quarry, The Offsets offers one of the safest cliff-jumping in the United States. With it's deep, clear, artesian spring fed water and obstruction-free diving, The Offsets is enjoyed by thousands of people seeking the freedom to experience personal thrills. Just like all our national and state parks, sometimes thrill-seeking activities result in personal injury. From time to time patrons of The Offsets do receive injury and there have been a few deaths. Realistically the same kind of risk of injury or death, though far less likely, as operating any motor vehicle.

This groups' gripe seems to be that cliff jumping and climbing, swimming and scuba diving are too dangerous for Missouri. They are trying to use a "safety" issue, which somehow includes that the water temperature is too cold.

In short, a small agenda driven group has decided that if they do not like something, no one else should be allowed to enjoy it. They have decided to take this unreasonable and extreme approach to the Missouri government to shut The Offsets down instead of merely not attending or participating in the available activities. Is this really how we want the United States to be? A land where individuals knowingly take risks and when an accident does occur taking responsibility for one's own actions no longer exists? For government or a few to dictate what outdoor activities adults can enjoy in their free time and by their own free will?

The property of The Offsets has been in the Henson family for almost half a century. Gary is proud of what The Offsets has to offer his loyal patrons. People travel great distances not just from around the country, but from around the world to The Offsets to enjoy the many activities they have to offer. Gary breaks no laws and he and his family go out of their way to educate and inform all visitors of the possibility of personal danger as well as prevent such accidents. ALL visitors are required to sign a waiver agreeing to the risks. But like all thrill-seeking activities, the individual can push things too far and on occasion some do.

There are 2,500,000 people injured in auto accidents in the U.S. every year. There are more than 1000 people who drown each year in the U.S. There are nearly 100,000 people injured in the U.S. each year in motorcycle accidents. The iconic Yosemite National Park has 150 deaths annually are often caused by falls while visitors are rock-climbing or hiking. Should we ban these activities for adults as well on the basis of the risk of injury or death? The same risk taken every day when you leave your home?

Gary and his family started this petition because they wanted to call attention to the unjust witch hunt and harassment he and his family have endured for decades, and needs your help to correct and expose this injustice and keep The Offsets open to the public. Adults have the right and free will to participate in exciting activities regardless of the risks patrons are informed of upon entry.

Please help keep the Offsets open!!!