STOP DEMOLITION of the MCBRIDE VIADUCT
22
people have signed this petition.
Add your name now!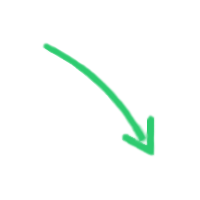 22

people

have signed.

Add your voice!
Maxine K.
signed just now
Adam B.
signed just now
Please Use your Voice to STOP DEMOLITION Save the McBride Viaduct.www.ErieViduct.com Below are two Letters to Mayor Schember and City Council that you can share. PLEASE SEE IMPORTANT INFORMATION FOR SHARING THIS PETITION
SHARE THIS POWERFUL VIDEO WITH YOUR NETWORKS SHOWING THE POWER OF THE VOTERS VOICES: https://www.youtube.com/watch?v=fRN7pIeSL68

Mayor Schember and Erie City Council.

The McBride Viaduct - A Concrete Connection by Diane Christin Zenchenko-Esser, Founder, www.iamaplanetkid.org

You recently won an election, and new expectations for a brighter Erie was envisioned. Erie, a city with high poverty and blight, and the hot topic of the McBride Viaduct Connector.
I would surmise that when you spend a day watching the people that cross the viaduct, you will not see a demographic in a nice suit, or coming and going from an expensive home. I would surmise if you followed that pedestrian he doesn't possess a vehicle and the Viaduct is an important pedestrian/bike connector for him/her.
The viaduct represents an Erie demographic who needs a Mayor who understands the absolute needs of the pedestrian walking that connector.
Your election was hard and passionate work seen to fruition. Your constituents are fighting to save the Viaduct and be part of a great vision, and be part of making great change also, and bring it to fruition.
If contractors begin demolition, it will also be the demolition of tremendous efforts and spirit to save something that connects more than a pathway of concrete. It is a concrete connection of communication to bring vision to reality. It is a connection only created by a Mayor aligned with all demographics he serves.
Keeping the connector, and all that it represents is likened to Lincoln trying to fight to unite a country. For all things good and great require a fight for what is good for the whole, whether it is the North or the South, the east side or the west side.
Not to be dismissed are the critical health benefits to the walkers and bikers of the connector. You see, packages of cigarettes warn of toxic carcinogens from smoking. But, a gallon of gasoline burned gives you 20# of CO2 to inhale and to pound that pretty point home I will tell you that our cancer hospitals are full of children, and the rainforest has no children with cancer statistics.
While I understand you enjoy your jogs along the Bayfront...you are working your way through unhealthy toxins. And this is solid support reporting from the American Cancer Society about vehicular toxins: https://www.cancer.org/latest-news/why-lung-cancer...
. As environmental educators begin to look at the reasoning behind the McBride Viaduct being demolished, this report on air quality should convince you that for the health of your constituents, the Viaduct route is safer because it is healthier. https://thought-leadership-production.s3.amazonaws...
As an environmental educator I feel a definitive and moral responsibility to teach those statistics to anyone within earshot because any infrastructure that can compromise health is not on my list for the good of the whole.
I ask you Mayor Schember to maybe don an outfit from the Salvation Army, and spend some time on the Viaduct with those noble citizens and their reasoning to save it. There are sound reasons from the plethora of people that have been doing beyond due diligence on this effort to save the McBride Viaduct. Mayor Schember, I ask your cancellation of demolition. Save the McBride Viaduct. For the good of the whole.
Diane Christin Zenchenko-Esser - www.iamaplanetkid.org

Physician quote: "As a physician, i think that we should maintain, reuse, and repurpose this valuable resource that would remove our children from the dangerous path of pollution, noise, and high speed traffic." — Thomas Falasca, DO
Letter to the Editor # 2 - By Leroy Tate - The McBride Viaduct - Citizens Concerned

I understand change is constant, but when making change one must consider those affected by that change. In the past, long range planning and development didn't take into consideration the less fortunate or those that wanted to remain inclusive in the process. And, those who remain connected to communities they are still in.

It appears that tearing this structure down isn't just because it's an eyesore or an inconvenience to those that don't live in that community. My serious concern is with the separation of the community because of its' destruction.
The McBride Viaduct is a link. It is a thoroughfare for the children that will be risking their lives to cross the railroad tracks in an attempt to merely go to school and return home. It is the residents link to the local businesses in the area.
Using the viaduct will allow people to safely get from one side to the other. The Bayfront by-pass was specifically designed for automobile traffic. The walkway is rarely plowed and will force our most vulnerable elementary aged students/citizens to walk in the street.
Especially dangerous, is the fact that the children will still try and dodge the trains to make it to the other side. And again, even when they get to the Bayfront, the walk in the winter is not shoveled.
I for one, believe this is forcing people into a dangerous situation and this viaduct should remain standing for our children, and families, and the disabled in wheelchairs to use that crossing safely.
If the Bayfront had a covered walkway, it may make a difference, but safety and good sense should prevail for the residences on the east side of Erie. I personally live on the west side and have this concern for my neighbors.Leroy Tate, Erie, Pennsylvania

—-Current Press release
2018_01_30 PR Funding v9.pdf

CPR