Save the La Liga Lads!
221
people have signed this petition.
Add your name now!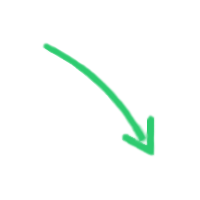 221

people

have signed.

Add your voice!
Maxine K.
signed just now
Adam B.
signed just now
We, the undersigned, request that as many of Sky's available La Liga pundits and commentators as possible be hired by Eleven Sports for their coverage of the league in 2018/19.
La Liga is not La Liga without: Terry Gibson, Kevin Keatings, David Phillips, Jon Driscoll, Guillem Balague, Graham Hunter and Rob Palmer.
In the more than twenty years since Sky Sports brought regular coverage of Spain's top football league to the UK, it has built up a passionate and loyal fanbase in the country. There are people who have chosen and followed clubs for over two decades, having discovered them via live matches and the Revista de la Liga round-up show. The passion runs so deep that when the small Spanish club Real Oviedo were on the brink of bankruptcy, thousands of UK fans donated money and bought shares to keep them in business. It might be a league in a different country but to us, in our own small way, it's our league too.
While Sky were vital in establishing and building that fanbase, it is beyond doubt that their commitment to it has waned dramatically in recent years. In their endless quest to push the overrated and overpriced English Premier League down our throats, Liga matches have been dropped, or relegated to 'red button' on demand services, Revista has been poorly promoted and, in general, only the two Clasico games are given any kind of real in-depth build-up.
With that in mind, many of the UK community (myself included) were delighted to hear that another broadcaster had finally bought the rights and we look forward to bigger, better coverage of our favourite league. However, there is one reservation.
When BT Sport bought the UK's Champions League and a portion of Premier League TV rights, the production standard was immediately established as being of comparable quality to Sky's in all but one regard: Their ex-pro pundits and commentators are, with a few exceptions, absolutely atrocious.
Instead of insightful commentary, BT offer us the droning platitudes and frequent bias of Michael Owen and Steve McManaman. Instead of rational discussion and analysis we are given the talk radio controversy baiting of Robbie Savage.
We do not want that to happen to La Liga.
While we're not looking for Eleven Sports to ape Sky's coverage, and are in fact hoping for it to be improved upon, there is one area in which there is no way they can improve, and that is in the commentary booth and the studio. The people named above have covered La Liga for many years. They are fans of the league who understand it in great depth. They bring fantastic insight and a genuine heartfelt passion for Spanish football that you will not find elsewhere. If Eleven Sports want to really make a success of their coverage of La Liga, hiring them should be a priority.
For us, the fans, La Liga doesn't just have a style and a flair on the pitch. it also has a sound and it's the sound of Terry Gibson, Kevin Keatings, David Phillips, Jon Driscoll, Guillem Balague, Graham Hunter and Rob Palmer.
Bring them onboard and you'll already be 1-0 up.